...also known as lightning bugs.
See the yellow dots and blurrs in these photos?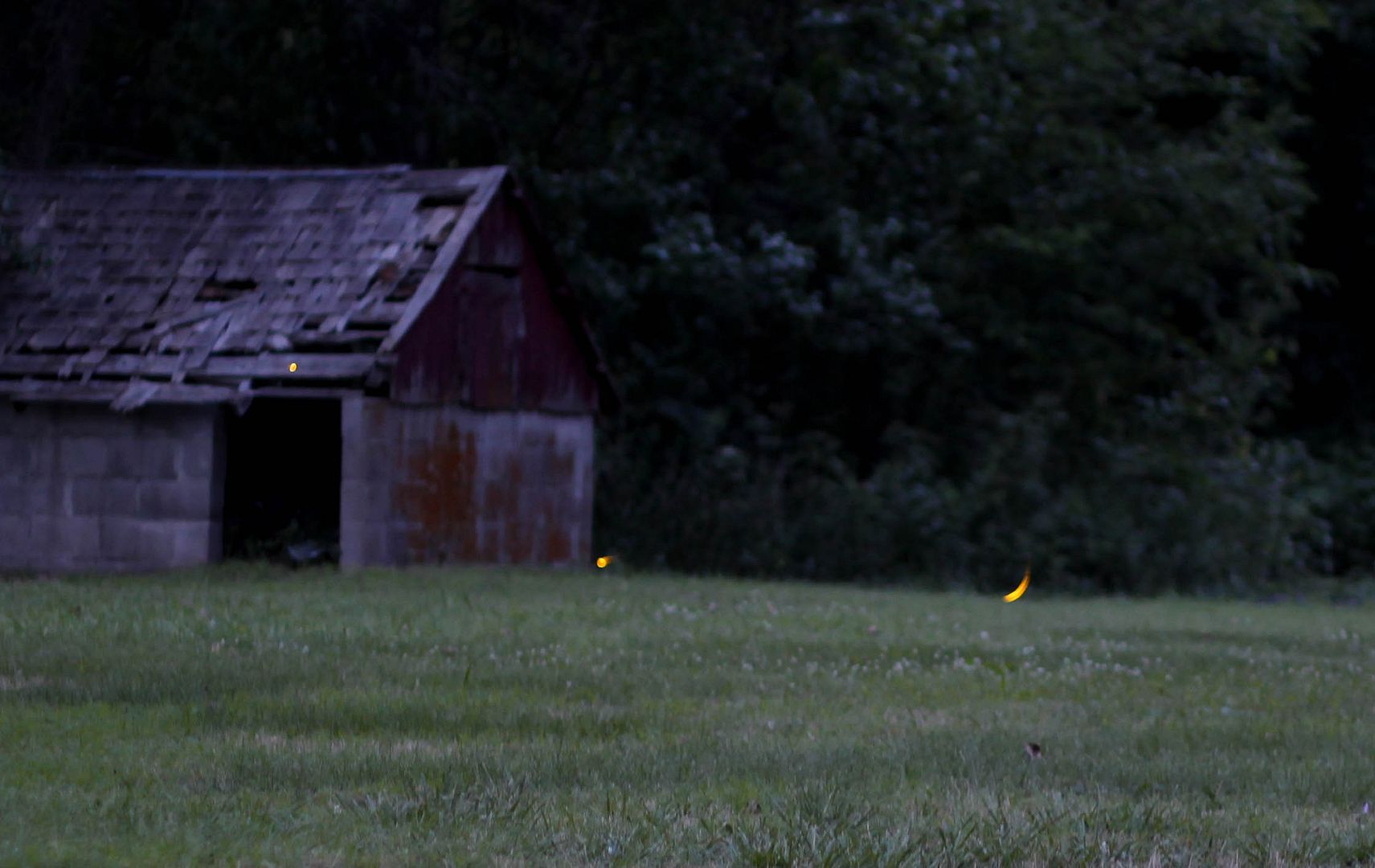 I remember seeing these for the first time when I was a kid and we moved from California to Missouri.
They're such crazy little critters!
I think they're usually found in the midwest and Southern states.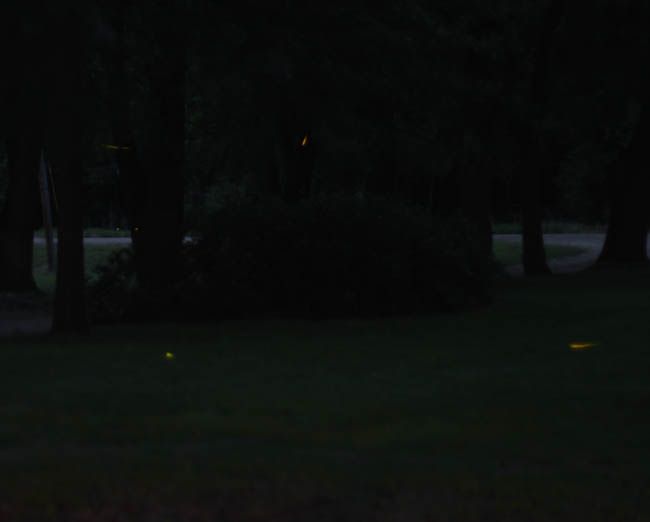 In the summer, every evening when the sun starts going down, they sparkle.
They dance.
Hundreds of little yellow lights bounce all around.
When I was young, we'd catch them and put them in bottles or jars with a lid and they became our nightlight.
Of course the next morning they'd all be dead and we'd dump them and start over.
We also would sometimes pull off the light.
You can pull the yellow light away from the bug and it's sticky.
We'd stick them on our fingers for rings.
Ewww! Now that I think about it, that's disgusting!
But it was fun then.
And it's time again.
They're out in full force right now.
So sparkly. So interesting. So fun!
Do you have fireflies where you live?