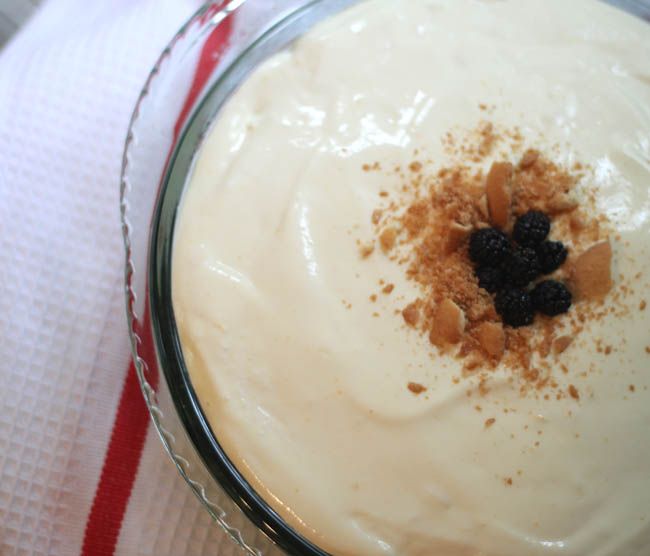 I've been making this with mulberries because we have so many.
But normally I use strawberries.
And just a side note, as I was taking the top photo, The Baby started yelling "There's a snake on the porch! There's a snake on the porch!"
I ran out, camera in hand, and sure enough.
At least 4 feet long. He was a big ol' bugger.
And before I even got my camera to my eye, he was gone into a bush.
Super super fast.
Anyway...
Vanilla Wafers
boiling water
1 pkg. (3 oz.) Lemon Flavor Gelatin
1 cup ice cubes
1 pkg. (8 oz.) Cream Cheese, softened (I use light, but not non-fat.)
1/4 cup sugar
2 tsp. lemon zest
1 tub (8 oz.) Whipped Topping, thawed
1/3 cup strawberry preserves
Line vanilla wafers around edge and bottom of plastic wrap-lined 8-inch square pan. (My square was still packed so I used a round.)
Add boiling water to gelatin mix; stir 2 min. until completely dissolved. Stir in ice until melted.
Remove about 1/3 of the gelatin and put it in a seperate container for a snack later. The lemon flavor is too "fake" if you use the entire thing.
Mix sugar, cream cheese, and lemon zest. Gradually beat in gelatin. Whisk in whipped topping.
Pour half the gelatin mixture into prepared pan; cover with 16 wafers. Microwave preserves on HIGH 15 sec. or until melted. Crush mulberries (or strawberries) into the melted preserves with the back of a fork. Brush onto wafers. Top with remaining gelatin mixture and wafers.
Refrigerate 4 hours or until firm.
Serve with extra berries on top.
It looks (and tastes) complicated but it's so easy.
It takes less than 10 minutes to put it all together.
And people will rave about how good it is.
Take it to a picnic or 4th of July gathering!