We still don't have internet at the farmhouse.
They're supposed to come Monday and see if it can be hooked up.
SEE if it can be done.
We're in the sticks of Kansas and I may have to get dial up internet.
Can you even imagine? I didn't even know that existed still.
--------
We had a water party the other day.
14 kids, lots of hoses, sprinklers, balloons, popsicles, picnics...
FUN!
The kids seemed to have a really good time.
I only snapped a few photos though.
They picked mulberries and got to take them home.
Mommies, we have lots more! Come back again this Wednesday.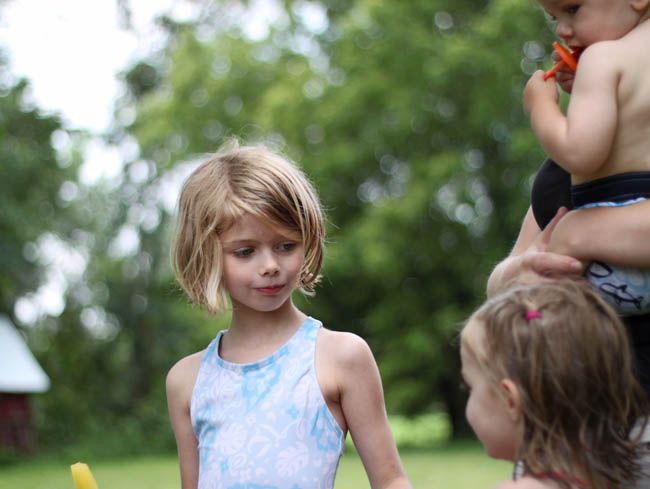 -------
We were talking about collections.
The Boy told me he has a booger collection.
I said, "EWwww!!!! Where is it?!"
He said, "All over. I just drop them when I get them."
Oh.My.Gosh.
Maybe I shouldn't have blogged this.
Now no one will want to come to our house.
He was talking about the old house though.
And if you happen to be reading this and are interested in buying our old house, I've cleaned.
I promise.
--------
I've made it for about 13 years without a cell phone.
It was to the point that I was avoiding one just to be the last American without a cell phone.
I'm stubborn like that.
And now I'm the proud new confused owner of a Blackberry.
The Man got it for me yesterday.
It's hot pink.
I used to have a cell phone years ago when they were big and clunky.
I thought I was so cool.
And now I can't even figure out how to make it through the tutorial on my blackberry.
Awesome.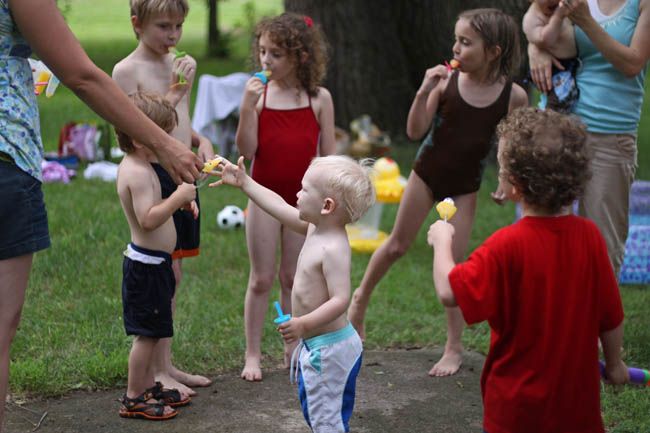 --------
At the farmhouse we still don't have tv. Along with the lack of internet.
So I've been reading tons and tons of old magazines to pass the time.
And working in the garden.
And riding the new four wheeler.
I'm like a real country girl now.
--------
Today I saw a Mennonite lady in her pastel dress, bonnet, and white tennis shoes riding a Hustler mower out on her farm and it made me laugh.
That's just so classically Kansas!
--------
I had a snake on my porch the other day.
Like 4 feet long.
I was telling the kids that it was "Huge!" and The Girl said, "Was it an anaconda?!"
--------
The Baby's favorite color now is pink.
That's fab.
He also calls the four wheeler a Zoom Zoomer.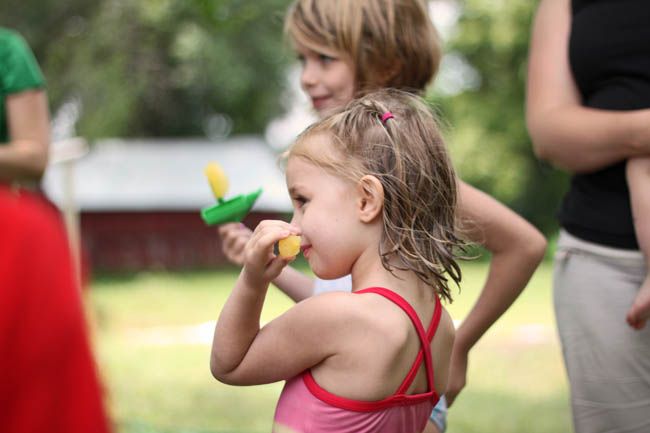 --------
The other day on Twitter and Facebook, I offered a random necklace winner to a commenter on my blog.
I was supposed to draw a winner on Wed. but with the missing internet and all I couldn't until now.
So the winner is
Jess
.
I also have several dates open soon for family photos if any one's interested.
Just email me for details. (joshandbeki AT yahoo.)
--------
Have a happy weekend!
------
We love our sponsors!