Over the weekend we had company.
It was a short visit, but we had a good time!
The Baby made his own picnic lunch.
Sprinkles, potato chips, dried pineapple, chocolate chips, and marshmallows.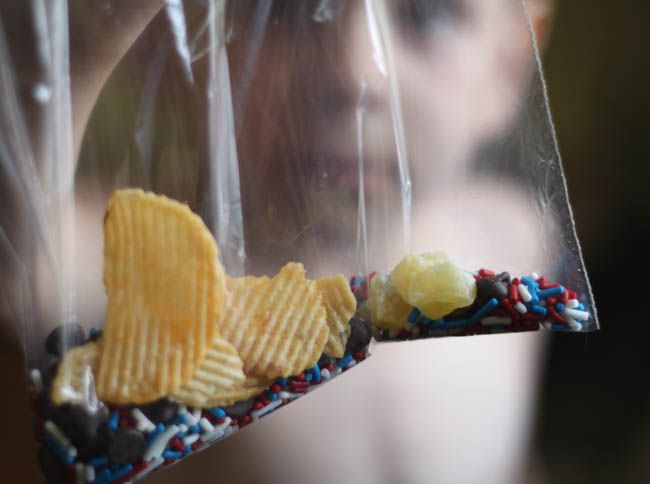 I made Mexican food for dinner, because I'm a dork and forgot that the meal should be all-American.
But then I put red white and blue sprinkles on my toffee so it was all good.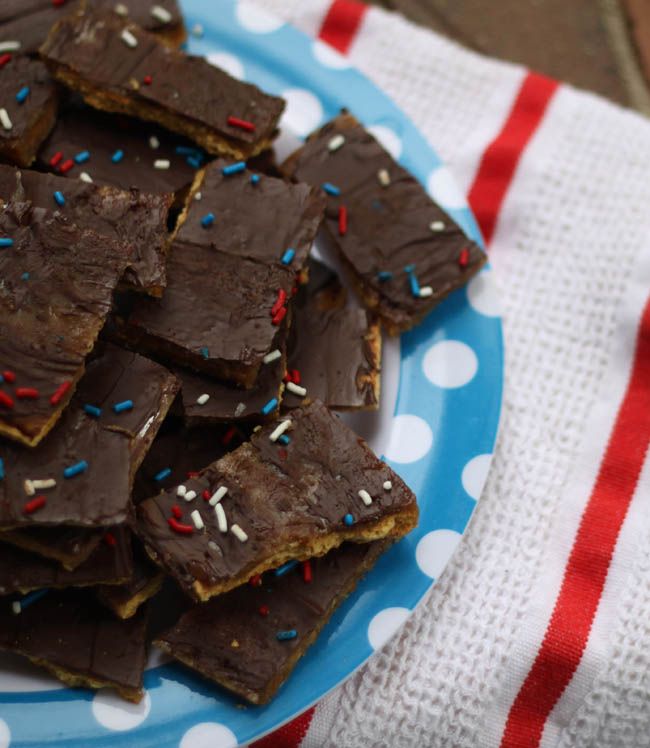 It rained. And rained. And rained.
All day on the 4th of July, this was my view.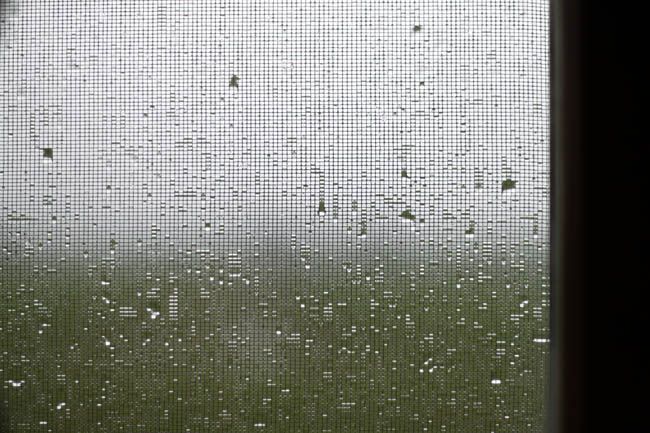 And then at night it cleared up just in time for fireworks!
So we headed out and watched them.
The kids were so excited!
It rained so much, though, that many of the roads around us are flooded.
Oh well... stuck at home. I'm sure I can find something to do.
Make more jam. Edit more photo shoots. Work on jewelry orders.
Clean the basement. Do laundry. Whatever. I'm sure I'll find things.
How was your weekend? Long? Peaceful? Hectic?
------
We love our sponsors!