**This giveaway is now closed. The Winner is
Brenda Smith Photography
. Congratulations!**
It's the middle of summer. What a great time to have a party!
I'm joining a group of amazing bloggers for a Mid-Summer party.
You need to be sure and click around to see what other hosts are doing.
Lots of giveaways and fun going on!
Do you remember back in the Fall when I showed you the recipe for
Apple Cream Cheese Danishes
?
Well I switched them up this week to reflect the best of summer. Peaches!
Yeah. Peaches and Cream.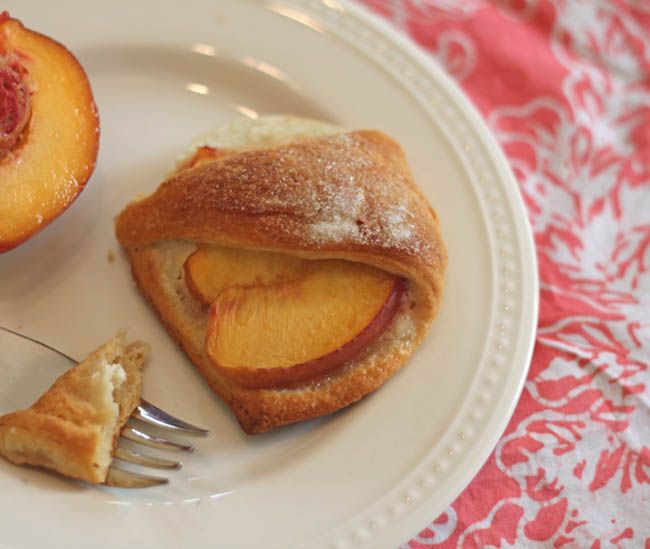 So easy and delicious. Perfect as a dessert, snack, or brunch item.
You need - 8 oz. block of cream cheese (I use 1/3 less fat), 1/3 cup sugar, 1 egg, 1 tsp vanilla, 1 pack of refrigerated crescent rolls, peaches.
Slice the peaches thinly. I don't even take the skins off.
Mix your cream cheese, sugar, egg, and vanilla until smooth.
Open the crescent rolls and seperate into triangles.
I like to curl up the edges a bit to make a little cup or bowl shape.
Spoon in a helping of the cream cheese mixture. It'll be runny so the edges on your crescent roll will help. Top with several peach slices.
Fold over one corner of the crescent to meet the other.
There really is no rhyme or reason. Just put it together. Super easy.
It's gonna taste great, no matter how it looks.
Sprinkle the top of each danish with sugar (maybe even cinnamon!) and bake at 400 until the tops are golden brown.
Now the fun part that you're really here for - the giveaway!
You're playing for a $25 gift certificate to
TheRustedChain.com
.
I like to make things easy.
1. Just leave a comment telling what you'd spend your $25 on if you win!
2. If you want to blog it, tweet it, or facebook it you can earn additional entries. Just leave a seperate comment for each of these you do.
~ Also, feel free to use code
SUMMER10
for a 10% discount on your entire purchase! ~
Happy Summer!!