We have a farm cat in one of our barns.
He doesn't like us and runs every time anyone gets near him.
But that's okay because we figure he's keeping mice and rats away.
There's a cabinet in one of our barns that Lilo goes crazy over.
She barks, sniffs, scratches, whines, and has an all out fit every time she's near it.
Finally the other night, The Man opened the cabinet carefully to see what Lilo's bother was.
He was afraid it might be a possum, or skunk, a badger, or tazmanian devil or something.
It was, instead, a little lump of fur in the corner.
Our barn cat isn't a he, it's a she. And she had babies.
3 of them.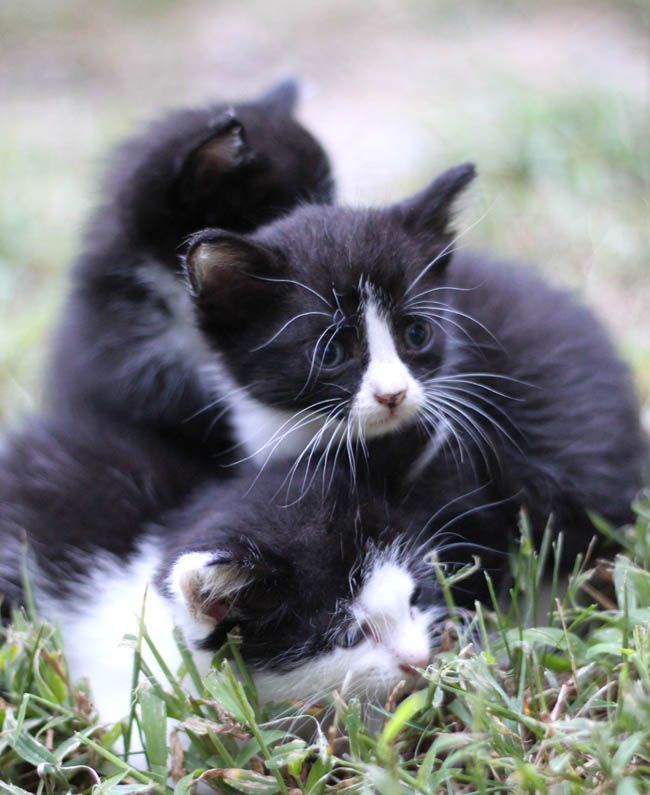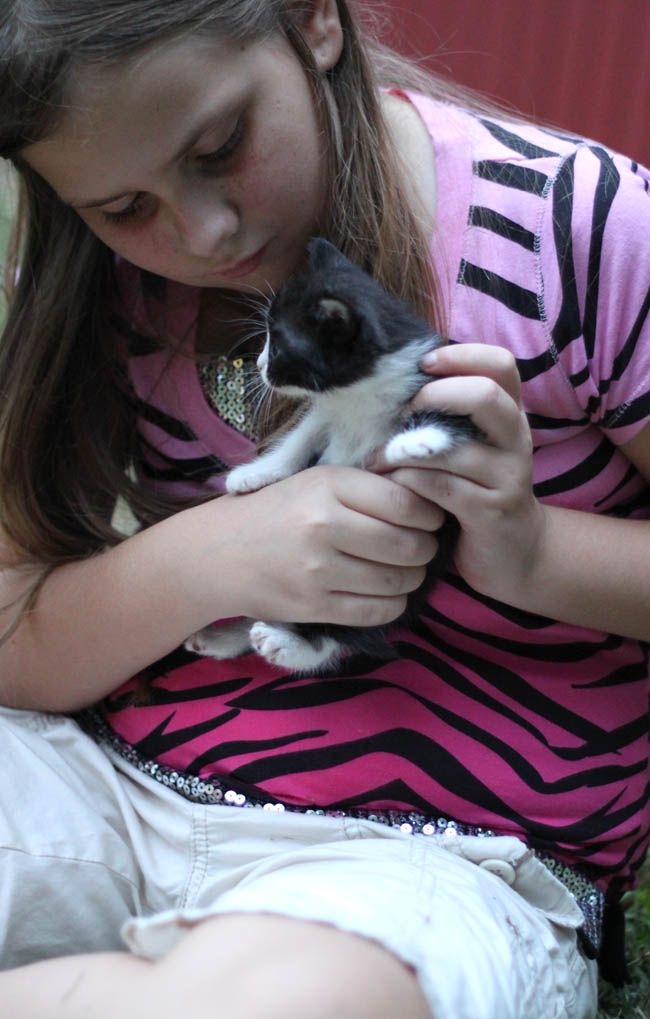 Look at Lilo's nose sniffing that kitty. New toys!!
The kids named this one Jones. As in Indy Jones.
Because it is the adventurous one of the group.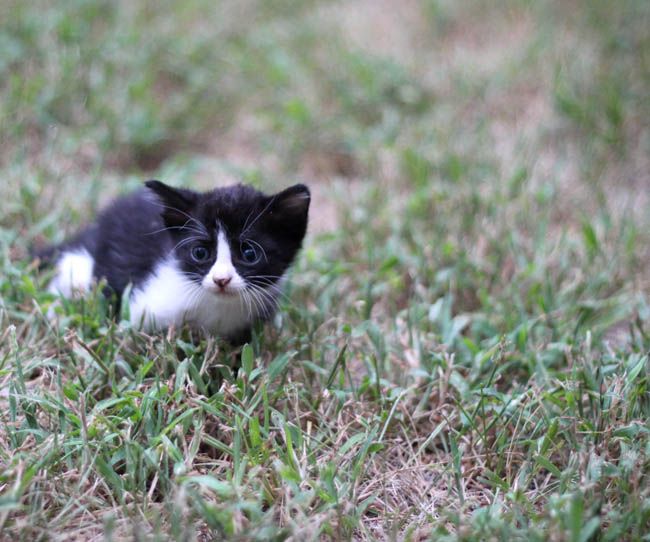 Why yes. Yes, I am the cutest thing you've ever seen.
The Baby is in loooove. Love. Squishy huggy squeeze 'em tight and call 'em George kind of love.
Love.