This is a shelf in my new kitchen. (which, by the way, I need to show you. LOVE it. I'm in love with a kitchen. And a stove. Mmmmm, that stove.)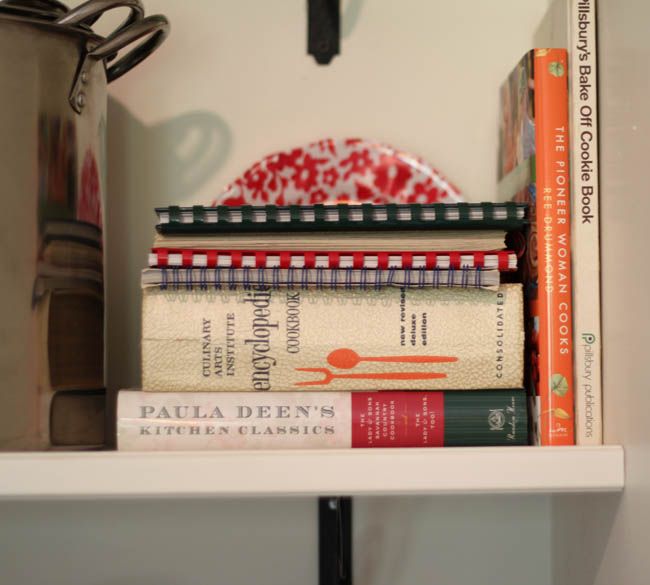 My cookbooks range from Paula Deen, to
Pioneer Woman
, to spiral bound church cookbooks (Christian women
know how to cook
!)to a Pillsbury bake off cookbook from 1967.
That was 10 years before I was born.
It got passed on to us by The Man's grandma and has her little handwritten notes next to some of the recipes.
It's my favorite. (Sorry
Ree
! I still love ya!)
Apparently even back in 1967, housewives understood the deliciousness of mocha.
And did you know that "Pillsbury" was a real lady?! I didn't!
Every year at Christmas, my kids and I make numerous cookies, brownies and bars from this cookbook. I know I'm a little early, but I've got Christmas on the brain already.
Or Fall. Oh, how I love Fall.
But for now, we'll soak up the last bits of Summer...