Actually, even easier.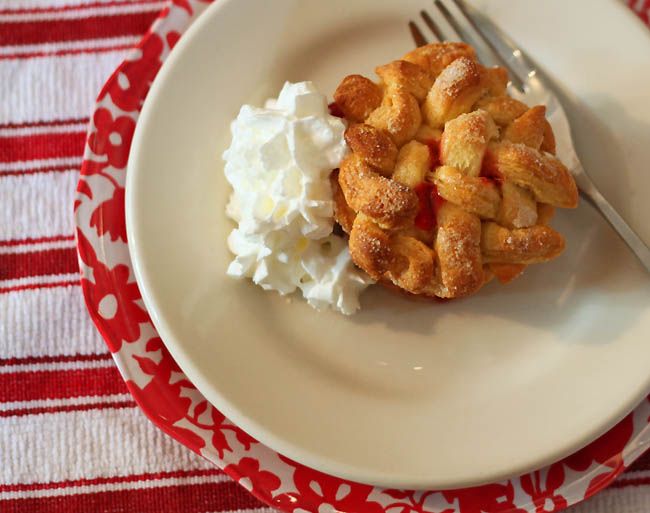 Large flaky biscuits
Canned pie filling
sugar
whipped cream or ice cream
Seperate the raw biscuits horizontally. Sprinkle the bottom of a muffin tin with sugar and then put half of the biscuit in pushing it down to form a little cup shape.
Put the other half on wax paper and run a pizza cutter (or knife) through it to cut it into strips.
Weave the strips together like you would for a pie top.
Fill the biscuit cup almost to the top with pie filling. We like cherry.
Carefully put the woven strips on top. Sprinkle with more sugar.
Bake until golden brown.
Let them sit a few minutes before moving them to let the filling firm up. Otherwise it'll be too runny.
Serve with whipped cream or ice cream!
Yum.
Little cupcake pies. Perfection.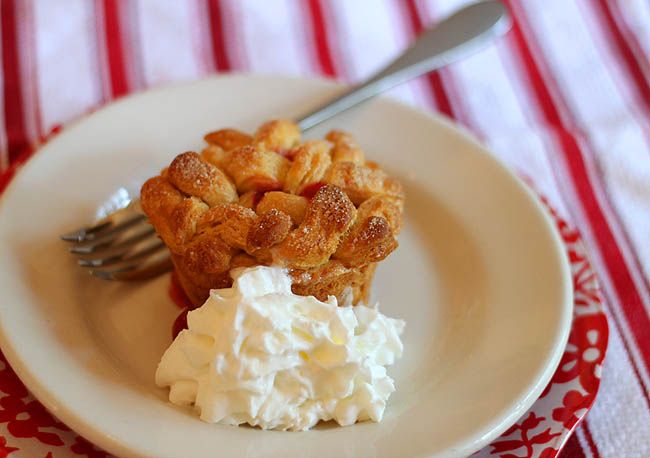 You're welcome.