Today is the kids' first day back to school.
Only this time it's a new school.
We have a tradition of going out for ice cream the day before school starts, just as an end of summer celebration.
The Boy's best friend in the world is a girl, so we brought her with us. (Bad Baby and The Man were off tool shopping or something.)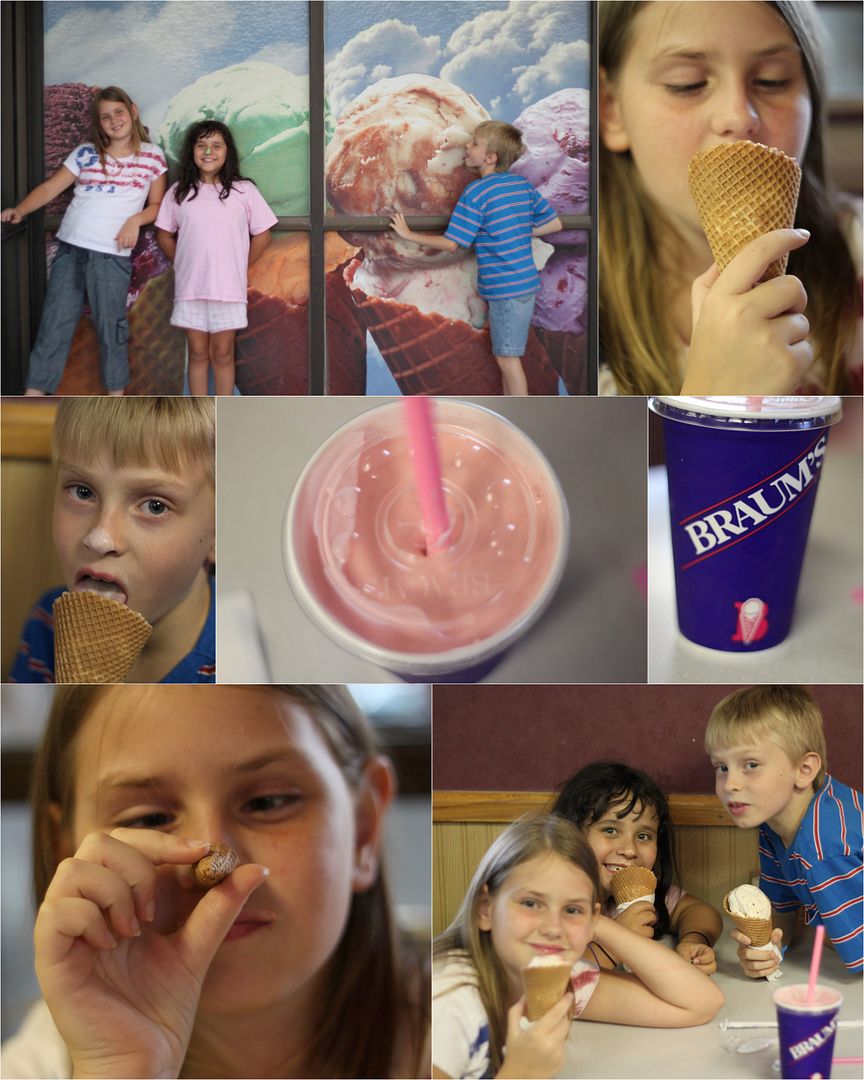 I don't like ice cream, but I can do some serious damage to a milkshake.
Especially when it's Strawberry Cheesecake flavored.
And from Braum's.
If you don't have a Braum's nearby, come to the midwest. It's worth the trip.
The kids had to get up bright and early today.
Like, in the 6:00 hour. Anything before 7:00 is torture for us.
But this year they're riding a bus for the first time.
I didn't like that before 7:00 thing until we stepped outside and saw the sunrise.
Hello beautiful light.
While we were waiting for the bus, a couple girls rode by on their horses.
Because things like that happen out here.
Finally the bus came. The kids ran and got on.
So did Lilo.
See her right by the side of the bus? She jumped on before the poor driver could close the door!
Crazy hound dog.
So they're off. A 3rd grader and a 5th grader.
That's just crazy.
Part of me is excited about this free time I'll have to get things done now.
And the other part of me just wants to go back to bed.
Wonder which part I'll listen to?