I was going to make you guys wait for this.
I wasn't going to do this blog until next week.
But I'm so stinking impatient that I couldn't help it!
So here's the deal. I was shocked and thrilled a few weeks ago when I got an invitation to a
Martha Stewart
blogger cocktail party in NYC.
After much scrambling, begging, and possibly a tear or two, we made it happen.
We were supposed to be at
our cabin
for vacation last week.
So we just headed East instead of West.
I knew I was getting close when I saw these stripes.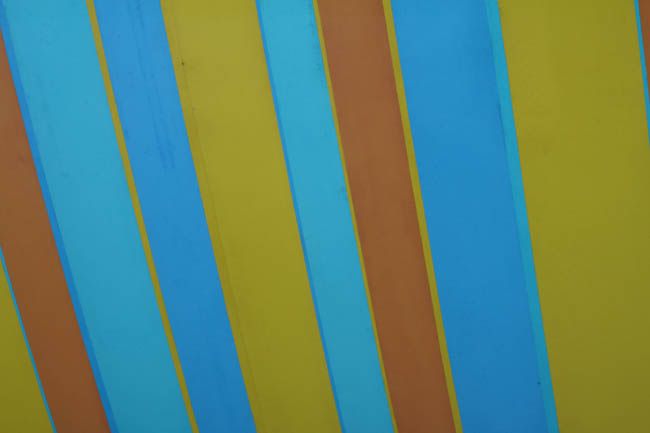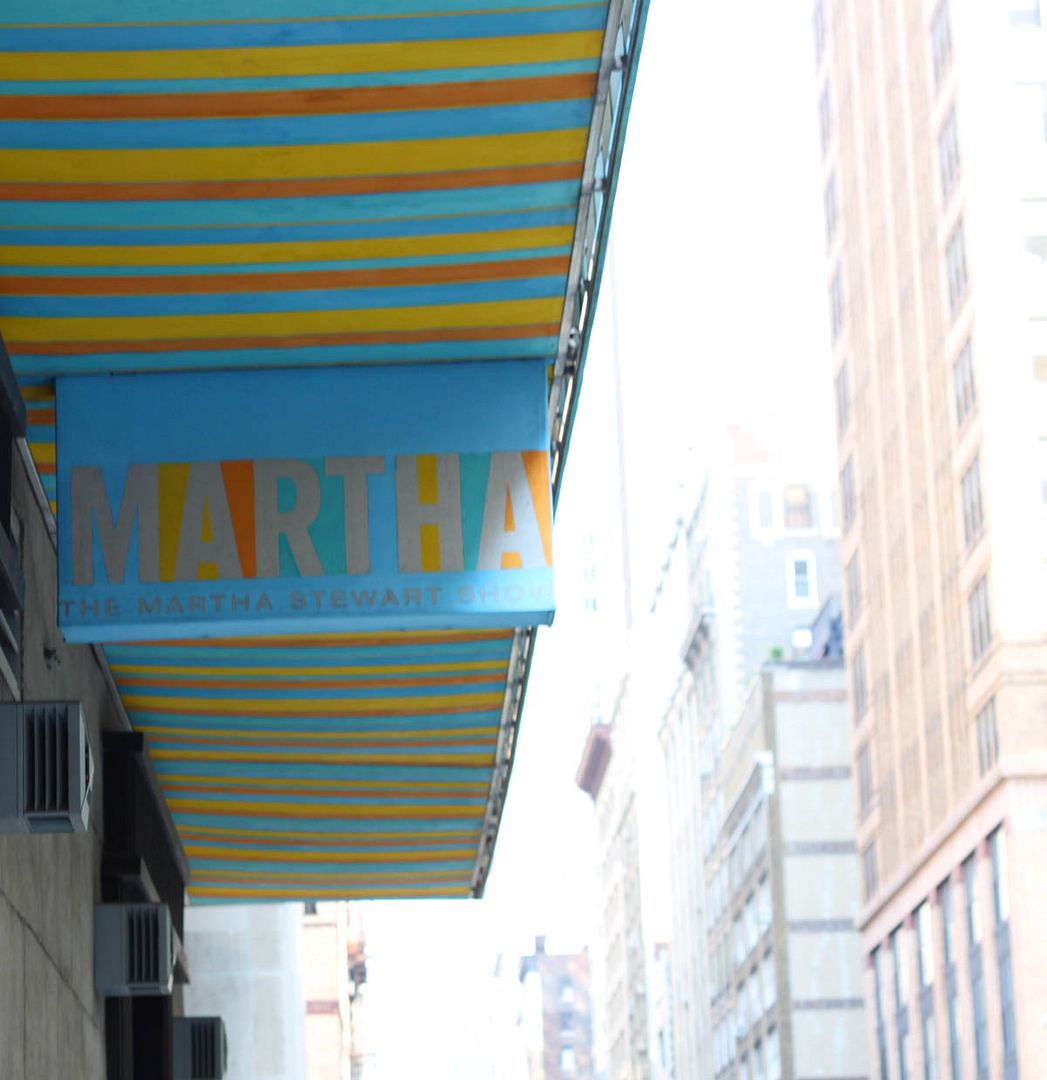 I and a handful of other bloggers got a tour of the building before the party started.
What a treat!!
Photos were strictly off limits, which just about killed me.
It was all so beautiful behind the scenes! The lighting, the kitchens, the props...
But I followed the rules. Matt didn't, fortunately. You can see his pictures
here
.
(I'm in the middle in the top group photo, but he doesn't have me tagged.)
The party started and the mingling began!
It was supposed to be on the rooftop overlooking the Hudson river but the weather forced them to move it indoors instead.
It was very cramped, and quite warm.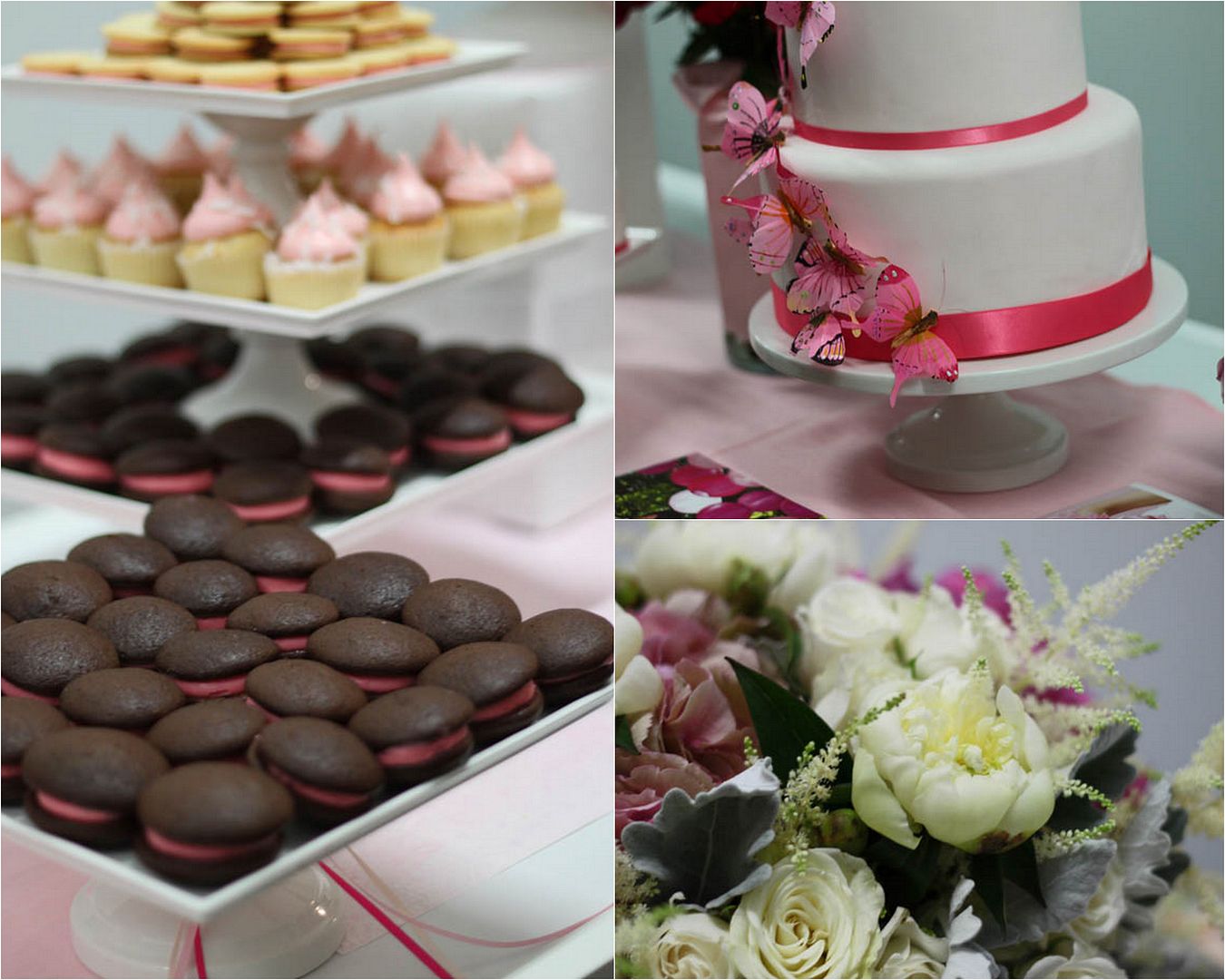 There was a false eyelash station by
Paul Labrecque
.
One of the makeup artists saw me walk by and said, "Oh! You've already been here and got your lashes!"
I told her I hadn't. She was shocked. "Seriously?! That's all you?"
"Yep. Me and Maybelline."
I'm such a hick.
I should've told her, "They're real and they're
spectacular
!" (bonus points for you if you know what that's from.)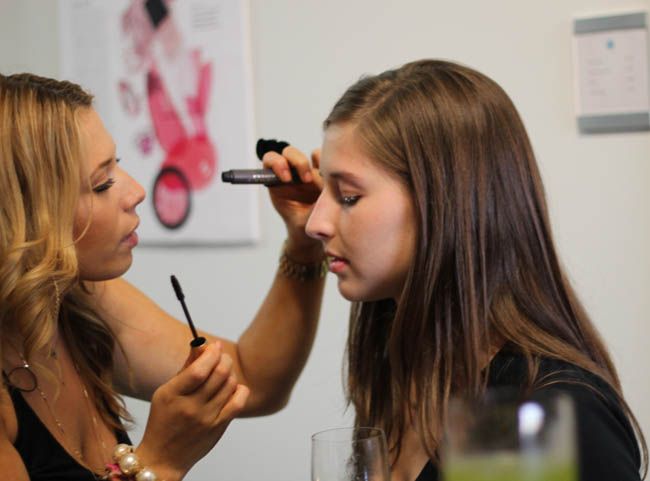 Glass ping pong table. I need one in our farmhouse.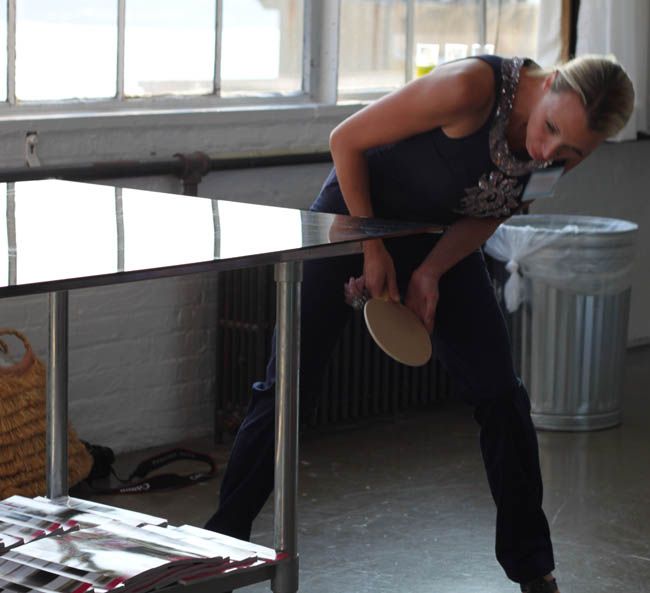 I didn't eat anything.
I know. A Martha friggin' Stewart party and I didn't eat?!
I am not known to turn down food very often.
But I didn't want to be mingling and have garlic breath, or a piece of spinach in my tooth or something. So I just drank.
And I stuck to non-alcoholic things so I wouldn't end up dancing on that glass ping pong table.
Hey, you never know...
These were ah-ma-zing.
The view -
I had a brief conversation with Martha.
I have to be honest and say that she is not what I expected.
I have heard the stories and fully expected a diva.
What she was instead, was lovely and warm, genuine and kind.
She shared real smiles and real laughs.
Not to mention she's ridiculously beautiful.
She looks as good or better in person than on television.
And she's the proud new owner of a necklace from
The Rusted Chain
.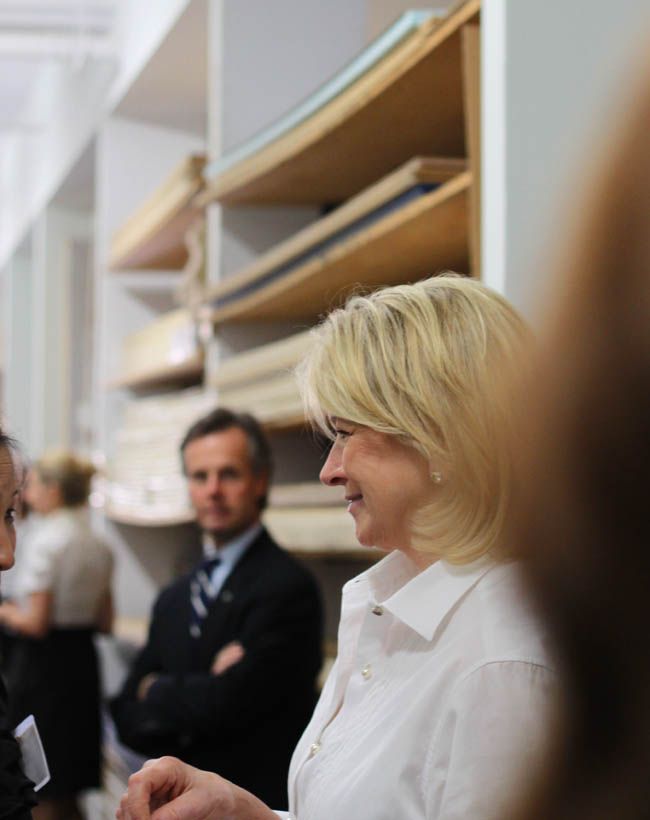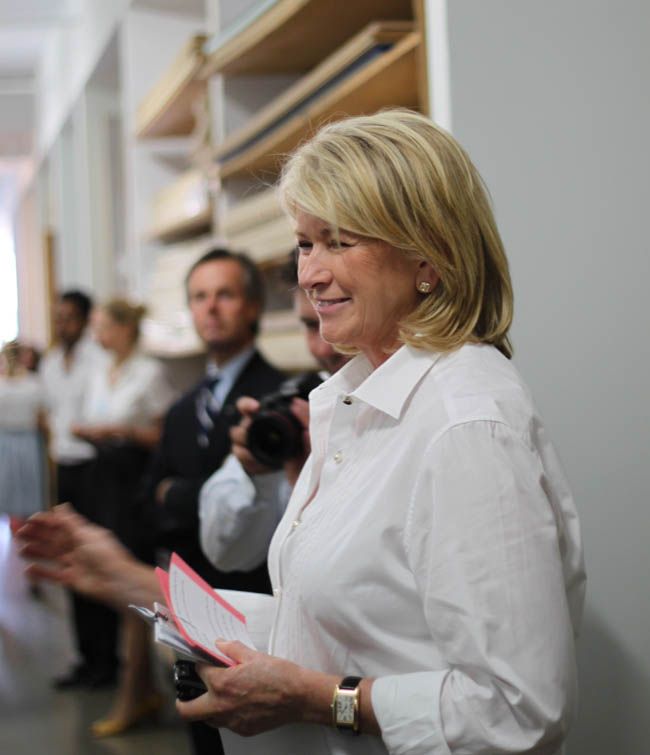 Thank you
Martha and staff
for inviting this small town Kansas girl to such a fabulous event!