Suddenly I feel like an expert in family road trips.
Even though I'm really not.
But here are my tips, if you should choose to hit the pavement with small children in the vehicle.
1. Have lots and lots of activities to do. And then have more.
2. Have a "shush bag" in the front. It's a bag filled with shush toys. You pull out little surpises as needed when you need a certain 3 year old to shush. Dollar store items are great. Little books, pocket cars, bubble gum tape, new coloring pages, etc.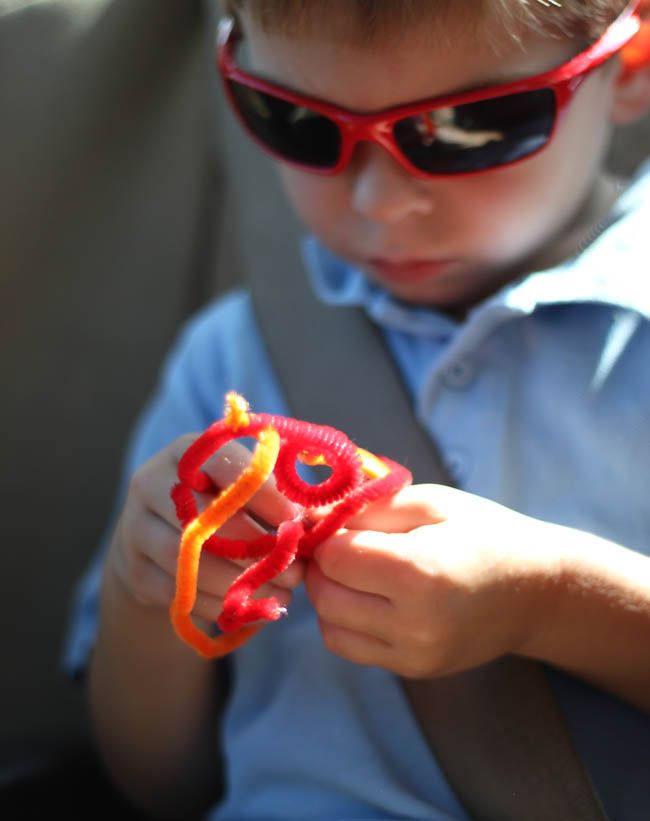 3. DVD players are awesome. It's well worth the investment before your trip.
4. Buy the kids a $1 photo album before you leave. Then at every stop let them pick out a post card. They'll end up looking forward to each stop, comparing post cards, and have a "scrapbook" of the trip when it's over.
5. Pipe cleaners are cheap, quiet, and creative toys.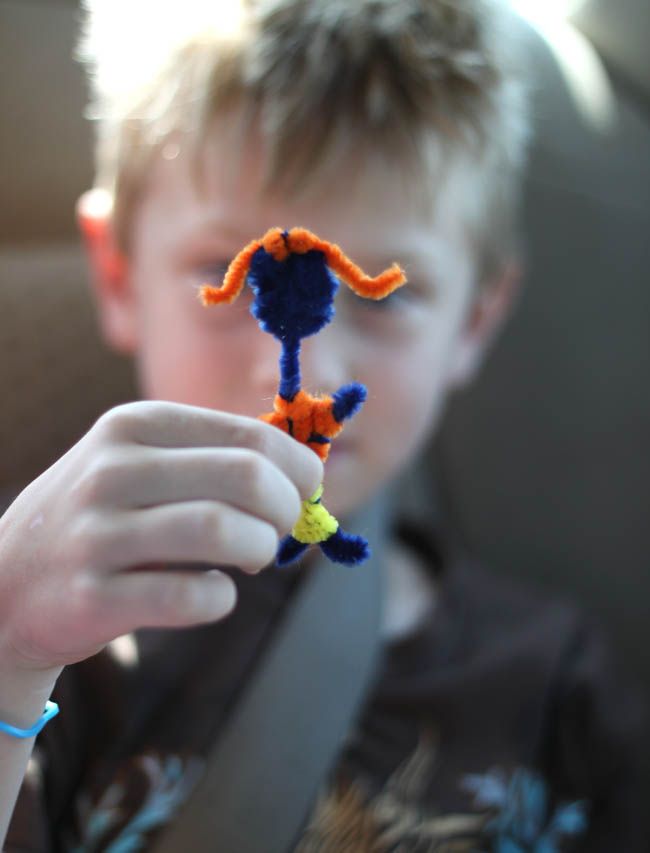 6. Deprive your kids of television for weeks before you leave so that they become engrossed in it at every hotel. This one wasn't intentional, but it worked.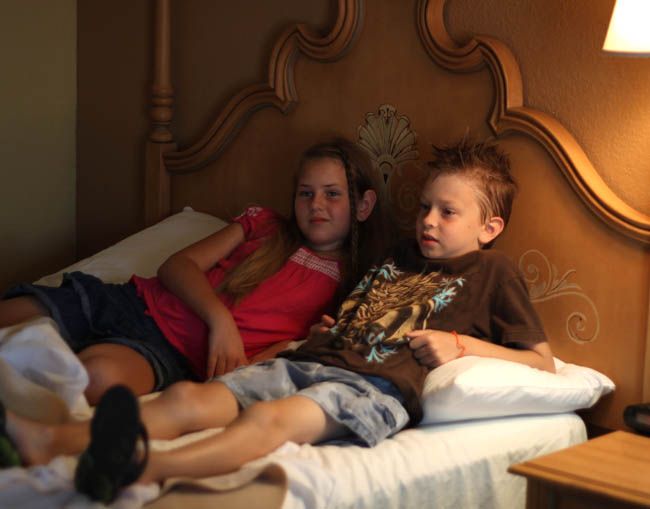 7. Take a small cooler with ingredients for "lunchables" so you don't have to stop as often for meals. Crackers, sliced cheese, sliced ham, turkey, and pepperoni.
8. Water bottles and instant drink mixes eliminate the need for frequent soda stops.
9. Get a pack of glow sticks at a dollar store and pull them out for toys after dark.
10. When all else fails, try to collect license plates from all 50 states or play the alphabet game!
p.s. What ideas or tips do you have? Share please!