Also affectionately known as Mullet Day.
Every year we go to the State Fair on Dollar Day.
This year, as we were browsing through the art section I mentioned that I was disappointed in the lack of mullets.
The Man said, "Oh we're just in the wrong area. Wait until we get to the rides."
And he was right.
There was rock climbing, and then we encouraged our kids to fight.
We're awesome parents.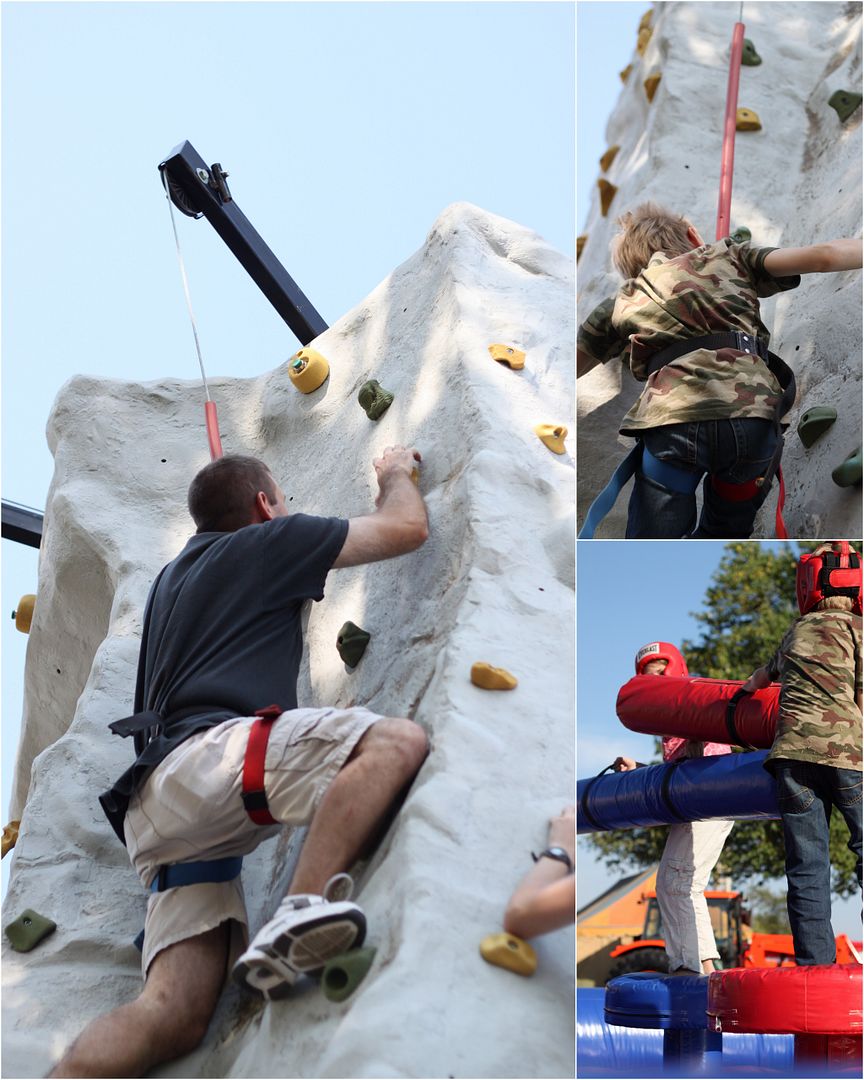 A long wait to ride the train. But it was worth it.
And look how cute the crossing guard is, in his overalls!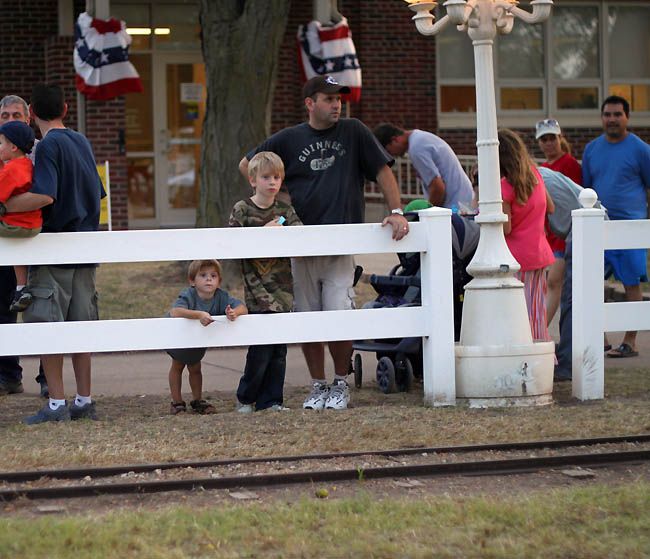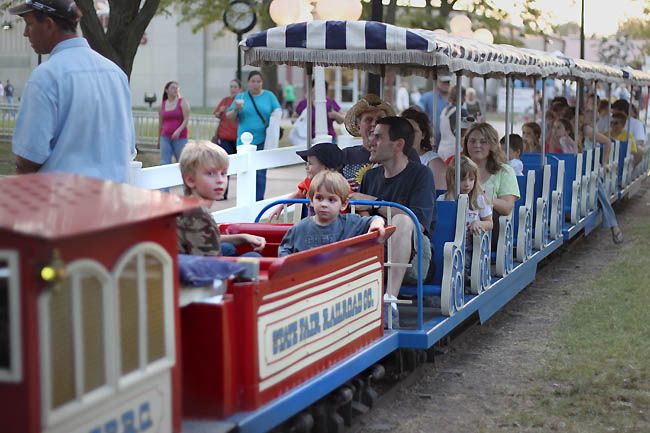 How awkward would it have been if we'd both shown up in the same outfit?!
Fortunately I wore my jeans.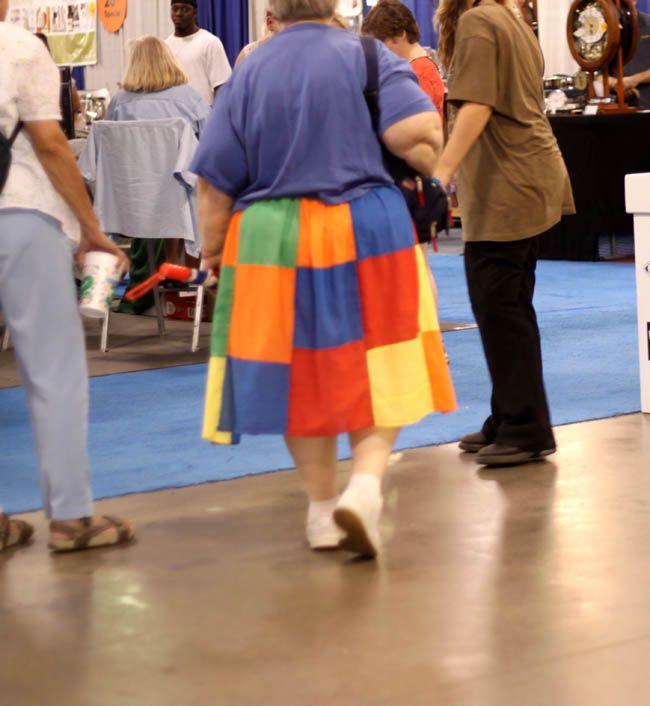 Cutest little cowboy. Ever.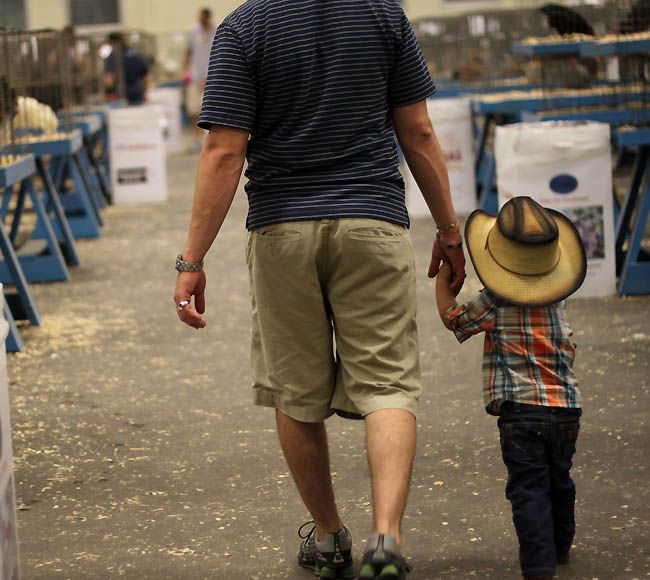 State Fair is a classy place.
Live Bed Bugs and a painted gourd winner.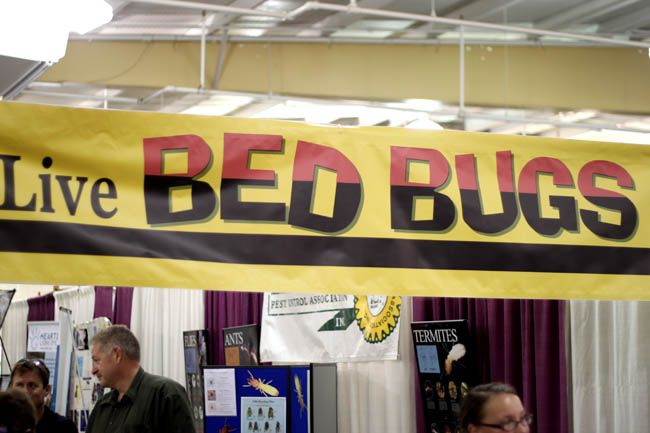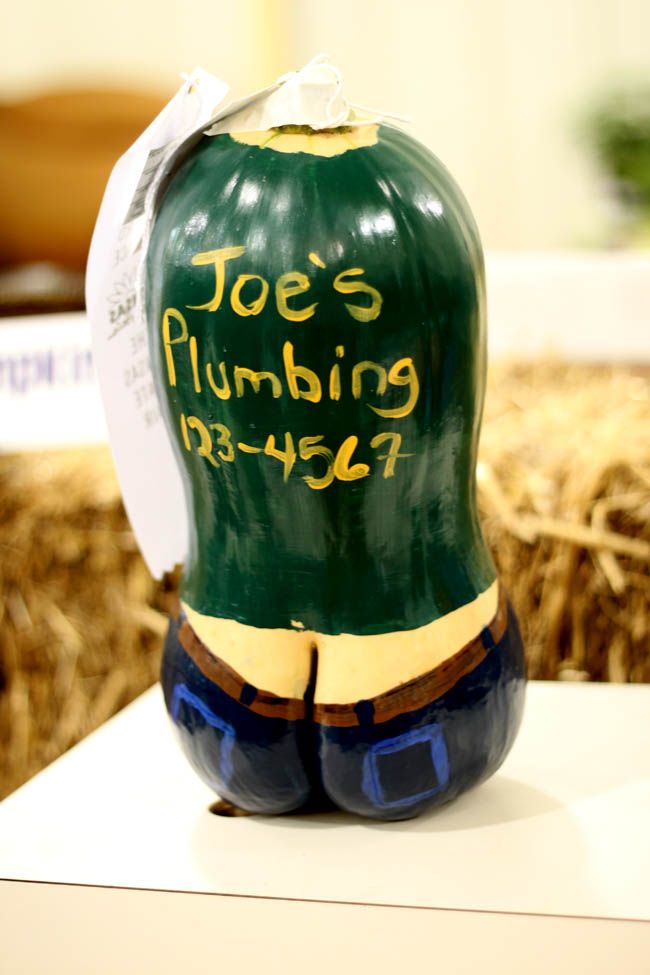 Of course there are always plenty of prize winning animals.
I like the one with the toupee. Of course I didn't let on that I
knew
it was a toupee.
Wouldn't want to make him self conscious.
This is a one stop shop. In case you need to do laundry at the fair, or replace a fuse, or stock up on chewing tobacco, or write a letter on pretty stationery.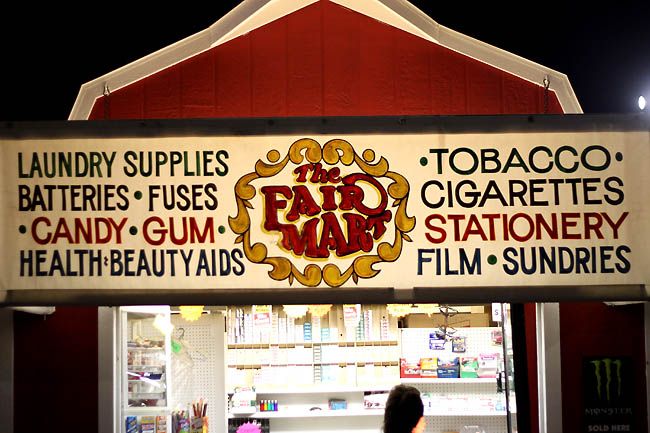 One more train ride.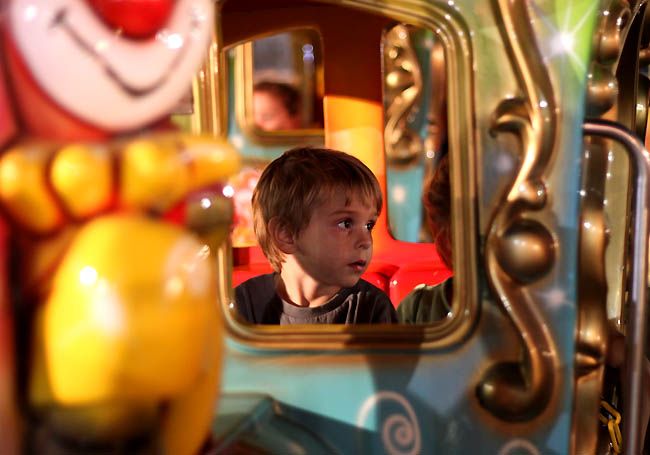 It's always a great time! Love the sunsets in Kansas.
See you next year!