Our Labor day weekend was filled with labor. Huh.
We're still remodeling this farmhouse, even though we wanted to have things done by now.
You know how that goes.
And because we've flipped several houses, we know how long each project takes.
Or we should. We still underestimate it every time.
So over the weekend, we tackled the kitchen floor.
This lovely 50's yellow stuff was just awful.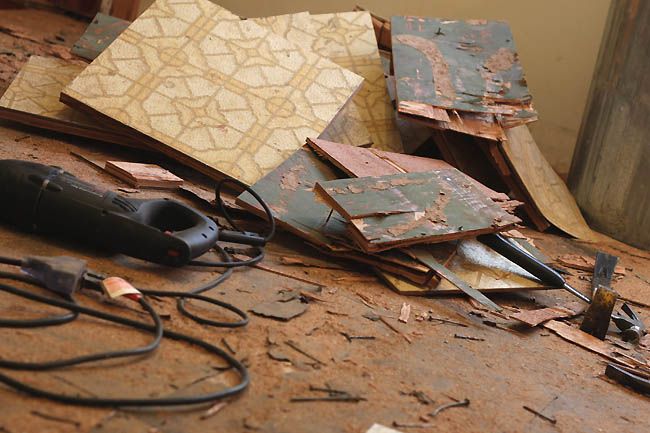 Every 18 inch square had about 30-40 nails in it.
This house was built to never be remodeled. It's good and solid.
And incredibly frustrating. For The Man. He worked for about 14 hours removing this floor while I was out shopping.
It's a dirty job.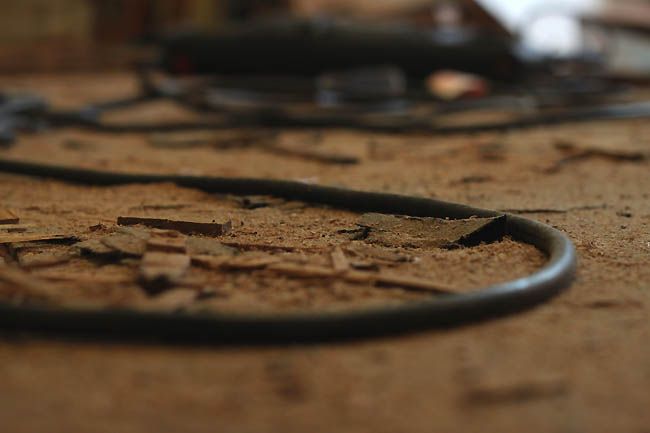 The next day we (I) screwed hardibacker into the floor.
It's a cement board that you use as a base to tile over.
This was another all day job.
The next day we started laying tile, finally.
At the very last second, I told The Man, "Wait! I don't want it in a grid pattern. I want them staggered."
I thought he was gonna smack me. But I assured him it would look better and be just as easy. (I'm so smart...)
He gave in (as a man should) and we began laying tiles. Again, this took all day. I can't even imagine one person doing it by theirself.
And another day later we grouted, wiped, wiped, wiped, wiped, and wiped some more.
It takes forever to get all the grout off the tiles!
But the end result is that our kitchen is finally coming together!
Lilo's very excited about it as well. No really, she is.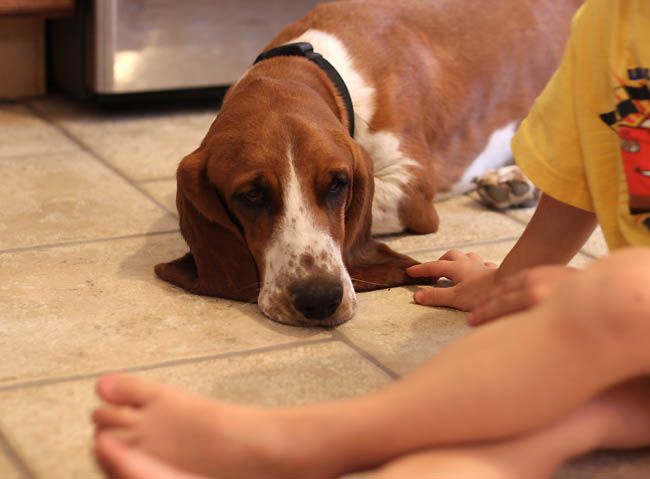 Have you ever laid tile?