It's pouring rain outside.
Lightning and thunder everywhere. Power is going in and out.
If it goes out and stays out today, I'm gonna have to clean my house.
That doesn't sound like a good idea...
Anyway, these are a few of my happy things lately.
1. Lilo. 2. Sidewalk chalk art. 3. Playground.
4. Wild flowers. 5. Sunrise photo The Man took. 6. Heart in the sand.
7.
New jewelry
. 8. Old school. 9. Puffy Kansas clouds.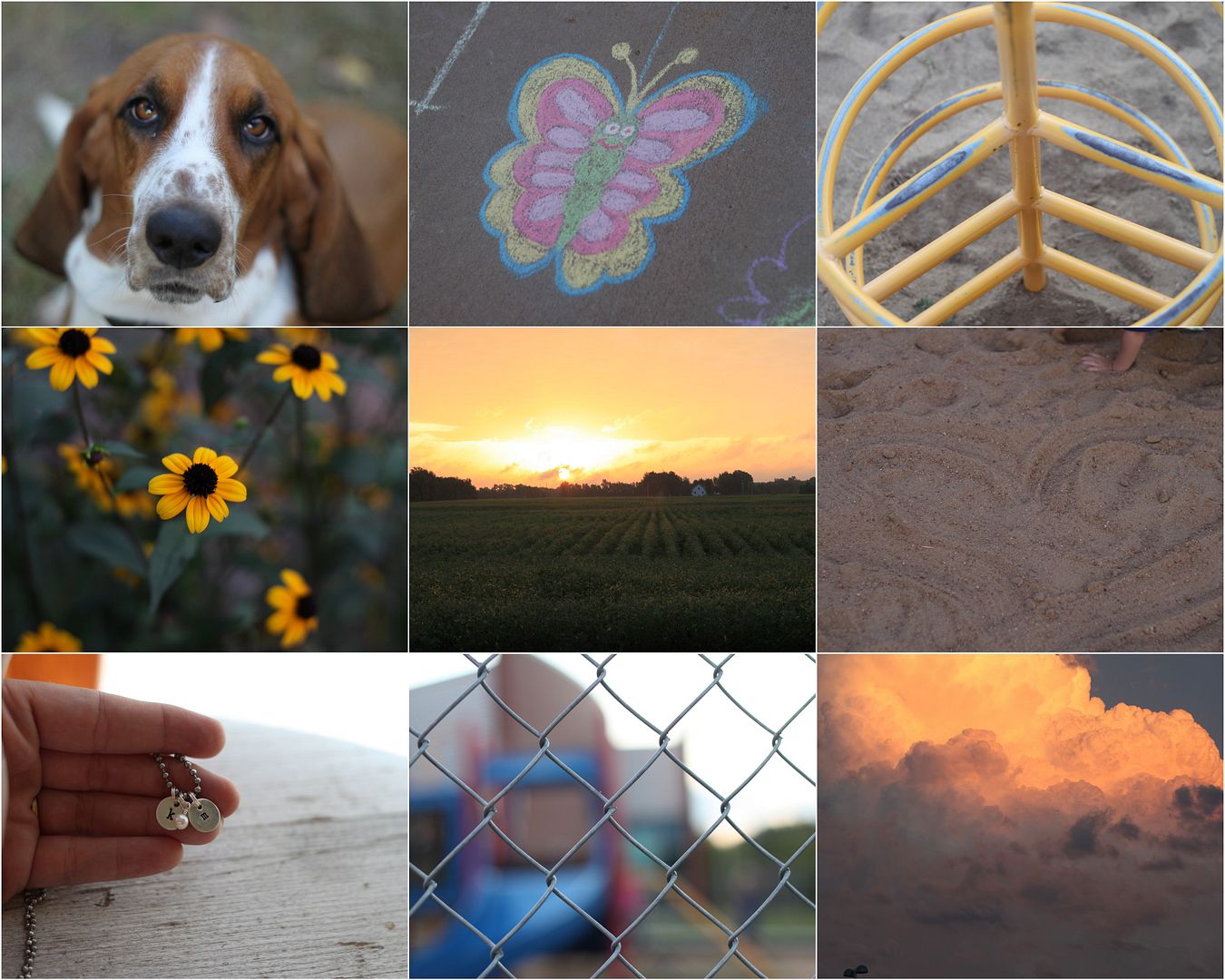 Another happy: I went to bed last night thinking about my dad and how much I love and appreciate him.
I woke up this morning to see that he'd left me a blog comment on the post before this one.
Happy tears!
What's your happy today?
(p.s. The winner of the giveaway is
Becca at Our Crazy Boys
. Email us at TheRustedChainInfo AT yahoo please.)