Remember her?
She was on
Full House
. With Uncle Jesse.
And Kimmy.
And a little set of girls known as the Olsen Twins.
Gosh that show had a lot of hair going on! Hey, it was the 80's.
DJ was played by Candace Cameron.
I mentioned her a while back here on the blog.
Now we're BFF's. We're like *this*.
Okay, not really.
Don't tell her I said that. She'll think I'm a crazy psycho stalker or something and I wouldn't want that.
But
Candace Cameron Bure
is now married, a mother of ridiculously gorgeous children, wife of a hockey player, starring in a show called
Make It Or Break It
, co-author of a new book called
Reshaping It All
, and a fan of
The Rusted Chain
jewelry.
Recently she tweeted me: "Look what I'm wearing today!"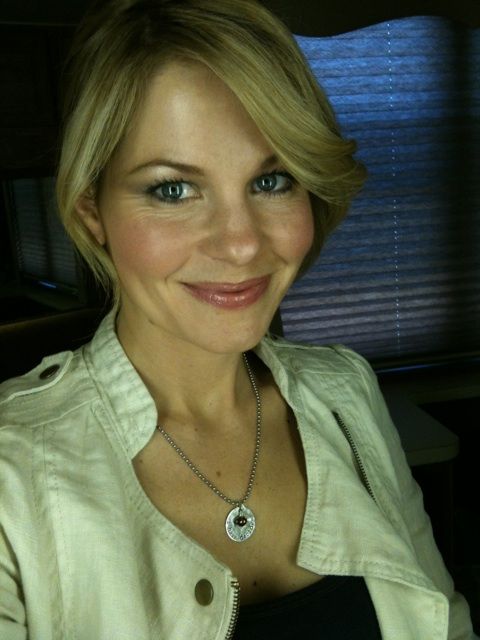 It's our
I Have Decided necklace
, designed just for her.
The day her package arrived she sent me a message: "Wow!! I got the necklaces today!!! I absolutely LOVE them. Thank you so much."
If I could pick a celebrity to wear our jewelry (and there are quite a few that do), I'd pick someone who represents the things I stand for.
Family. Christian values. Hard working. Loyalty. Motherhood.
Candace does exactly that!
Thanks Candace for being my imaginary BFF!