Recently I was editing one of my photo sessions and I noticed something next to the little boy's hand.
I zoomed in and saw this. LOOK!
It's a grasshopper in mid air!
How funny is that!?
It's not very clear because the focus was on the boy and I cropped him out.
Look at those little feet!
If I actually tried to capture a grasshopper in mid-flight it would never happen.
But this photo just cracks me up.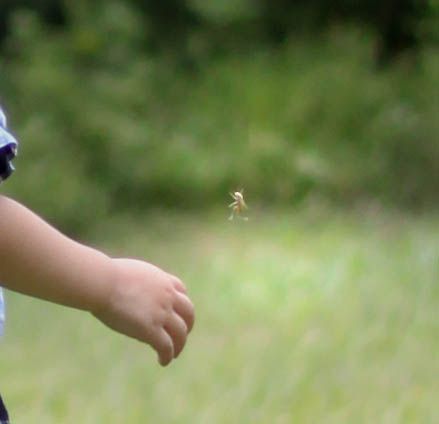 What's making you giggle lately?