Many of you might already be familiar with the recipe.
But it's so yummy and so darn easy that I wanted to share.
Perfect for a quick dessert, on a Christmas cookie/candy platter, or when your kids need to bring 2 dozen treats to school and they tell you about it 10:30 pm the night before... *ahem*
~ Line a jelly roll pan with nonstick foil or parchment paper. Do not skip this step.
~ Place graham crackers to fill the entire pan. (You can use saltines as well, but I believe salty and sweet should never mingle. I know. Don't hate me.)
~ In a saucepan, bring 1 cup butter and 3/4 cup brown sugar to a boil. Simmer for 5-6 minutes, only stirring once or twice. Pour that over your cracker crust.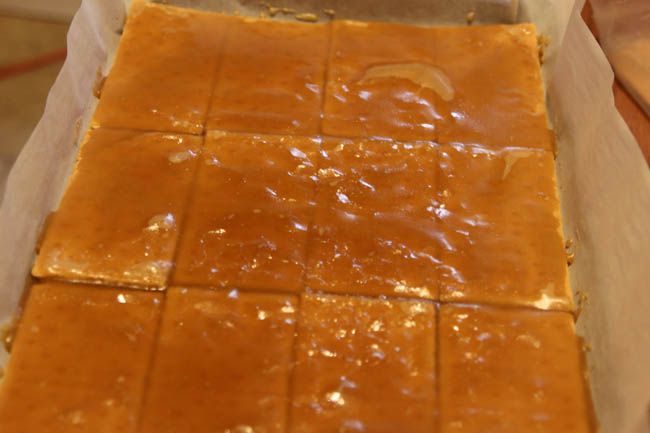 ~ Bake at 350 degrees for 7-8 minutes. Remove and sprinkle with chocolate chips. I like Ghirardelli Dark Chocolate. And strangely I think this is better with just a skim layer of chocolate. Too much chocolate hides the toffee and I like the toffee to shine. Pop it back in the oven for 3 or 4 minutes until the chips start to get glossy and melt.
~ Spread the chocolate with a rubber spatula. Let your toffee cool in the fridge and then break into pieces. You can add seasonal sprinkles before it's cooled if you like. In this case a certain 3 year old insisted that we add green sugar. And who am I to argue?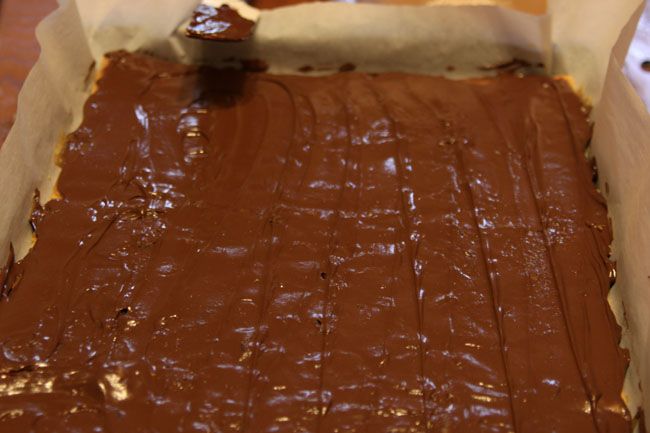 Cracker Toffee
Graham crackers
1 cup butter
3/4 cup brown sugar
2 cups (or less) chocolate chips
Place crackers in a single layer in a lined 15-in. x -10-in. x 1-in. pan. In a saucepan, bring butter and sugar to a boil. Reduce heat; simmer, uncovered, for 5-6 minutes or until mixture is thickened and sugar is completely dissolved. Spread over crackers.
Bake at 350 degrees for 7-8 minutes or until bubbly. Sprinkle with chips. Bake 3-5 minutes longer or until chips begin to melt; spread chocolate evenly over top. Chill for 15-20 minutes or until set; break into pieces. Store in the refrigerator.
*****
Happy Fall weekend to you!
p.s. There's still lots of time to enter the current jewelry giveaway if you haven't already!
Click here
.