Last week I was talking with the kids about Christmas traditions, which are their favorites, and what new ones they'd like to start.
They told me that they've always wanted an advent calendar, which we've never really done.
The only one we've had came from
Mrs. McClenahan
at school.
None of us could even remember if it was The Boy or The Girl who made it in class.
(By the way, I still have a hard time calling her by her first name. She'll always be
Mrs. McClenahan
to us.)
I clicked over to her blog and saw her talking about
Advent calendars
, and the very first image popped out to me. And wouldn't you know, it's a
Martha Stewart project
.
You should all know how I feel about Martha, by now... We're BFF's.
So that day the kids and I headed to the dollar store to gather up cute Christmas-y socks.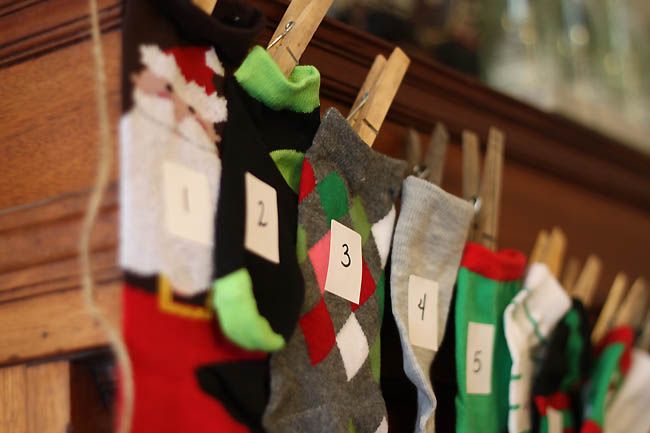 We just used twine and clothespins already on hand.
It is so cute, so easy, and we have a new tradition!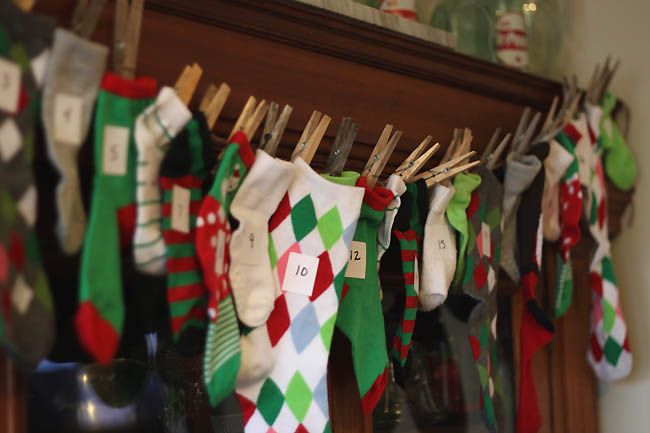 We're ready for Dec. 1 to start counting down to Jesus' birthday.
----
Do you have an Advent Calendar? What types of things do you put in it?
You can also check out lots of other Christmas decor at
Hooked on Houses
. Fun!!