Before I ever saw
Martha's version
of a button wreath, I was making them my own way.
I think mine are cuter. And more solid.
Don't tell Martha.
Start with
memory wire
.
It's in the jewelry making section at craft stores. It has a memory. Duh.
No really. It's made of steel and it always holds it's shape.
If you use regular wire, you have to bend it into a perfect circle and that's tough to do.
If you use memory wire, just snip off a ring of it with strong wire cutters.
With round nose pliers, bend a loop on one end.
Then start threading
shank buttons
.
You can usually buy bags of them at thrift stores.
I collect vintage shank buttons. Yes, I'm a nerd. But they're perfect for this project!
As you load them on the wire, they'll flip flop themselves in opposite directions.
When you get to the end, grab your round nose pliers again and loop it through the original loop.
It takes some strength, but you can do it.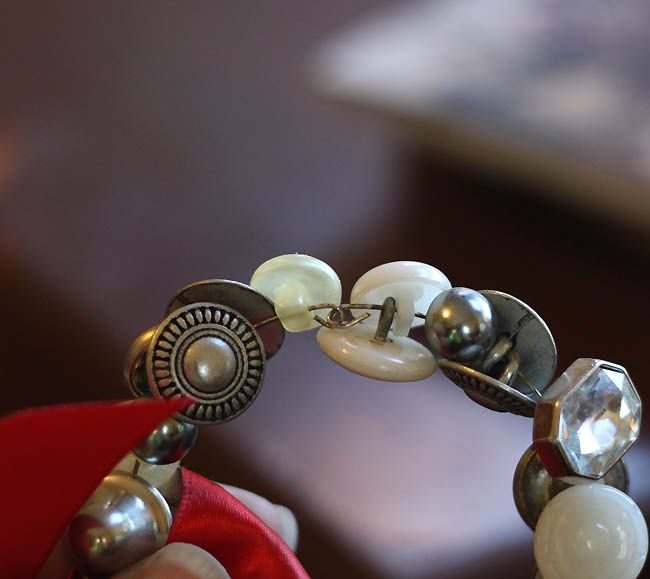 Tie on a pretty ribbon and you're done!
I love the vintage beachy feel this one has.
(I should have squeezed in a few more buttons to help hide the wire, but on well.)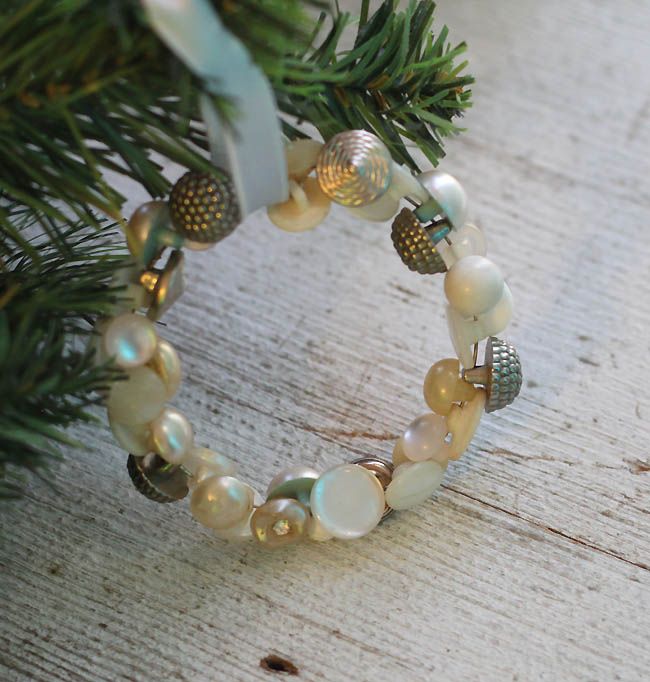 So cute and so easy!
Have you been doing any holiday crafting lately?