I woke up this morning and suddenly feel like it's here.
Fall. The season. The baking. The shopping. The rush. The madness.
It's here!
The weather has been unseasonably warm lately so that's made it a bit tough to get in the mood.
But last weekend we did go to the pumpkin patch.
It was so warm we were sweating. But the sunshine was beautiful.
I'll take a heavy dose of Vitamin D any time I can get it.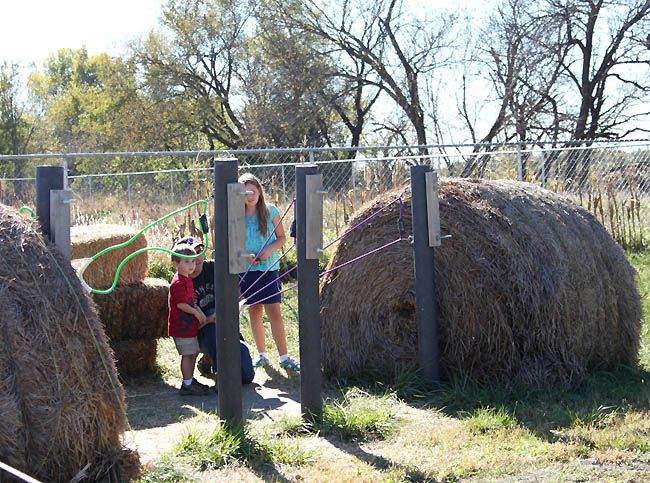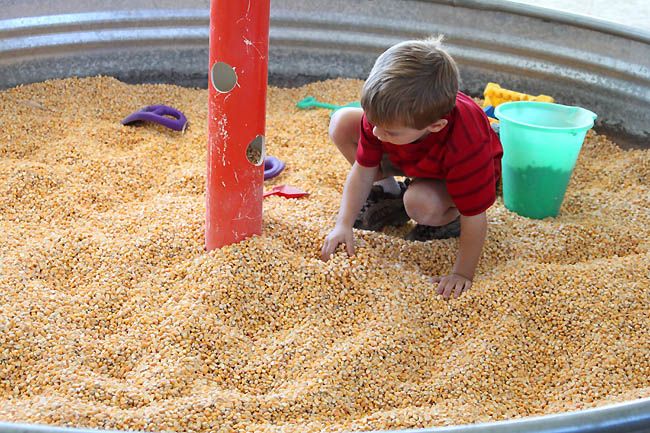 I love pigs. I'd want to get one or two on our farm except they stink.
I don't love stinky things.
Does anyone know why this pig would have a pierced nose?
Rebel? Fashion? Something she did in her teens that she now regrets?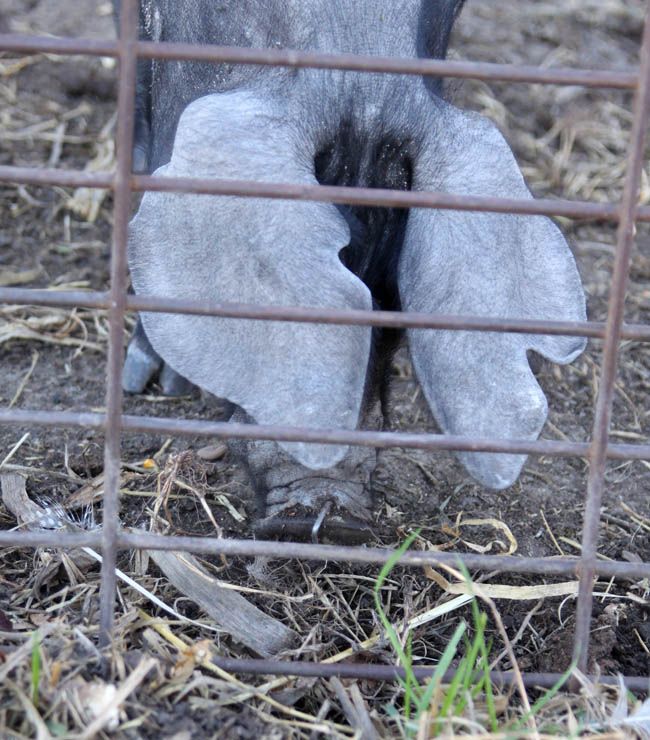 Hay ride. Made The Baby incredibly happy.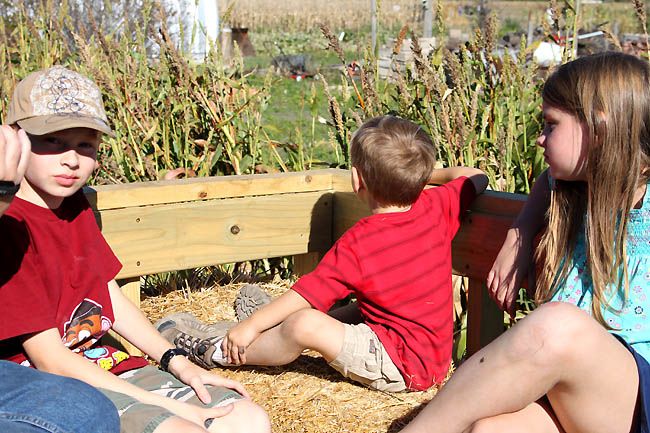 And now comes the part where Beki confesses embarrassing things, assuring the readers that she's a wreck.
We did buy pumpkins.
They remained in the trunk of my car until last night.
I've told the kids we'll carve them today. A whole week after Halloween.
But now that we live in the country, we don't have neighbors to laugh at our sad jack-o-lanterns so no one will know.
Except you.
What are your plans this weekend?
Me: Baking. Sipping pumpkin pie coffee. Burning apple scented candles. And carving pumpkins.
p.s. The winners of the recent giveaway are
Laura
and
Angie
! Congrats! Email us at TheRustedChainInfo at yahoo.com please.