Four years ago
I blogged in the middle of the night
. After polishing my toenails.
While in hard labor.
But I knew it was only a 5 minute drive to the hospital so I waited as long as possible before leaving.
And then a few hours later, The Baby was born. It was my easiest delivery.
No drugs. Very little pain. Easy peasy.
He, however, has not been easy peasy at all. Many of you have followed this blog for a long time and know of his Bad Baby reputation.
Have you ever heard that saying that goes: "I want to be the type of person that when my feet hit the floor each morning, the devil says 'Oh dang! She's up'"?
That's what I think every morning when I hear The Baby's feet patter across our hardwood floors.
"Oh dang. Already?! I'm not sure I'm ready for it!"
Every.Single.Day.
I love him so much. But I'm old and tired and he's... well, he's kind of bad.
In a good sort of way.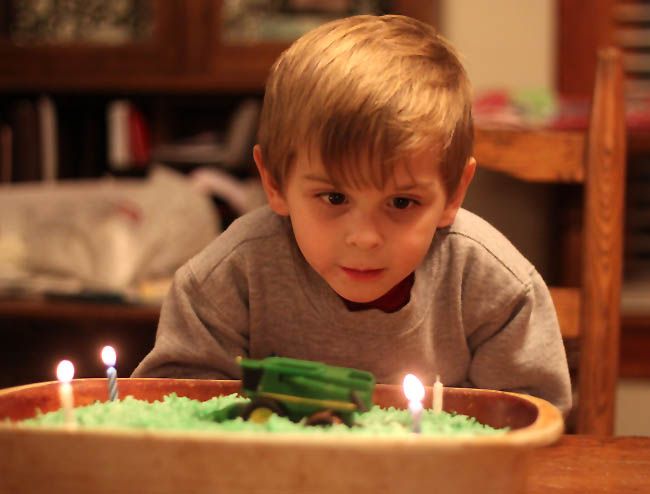 Tons of energy. Tons of spunk. Tons of attitude.
He's super into John Deere tractors right now. The Man made the birthday cake, complete with the green "grass" and combine on top.
He got a new Mickey Mouse tent and has been sleeping in it every night now.
But he still ends up in my bed at some point in the middle of the night.
Because he's naughty.
In a good sort of way.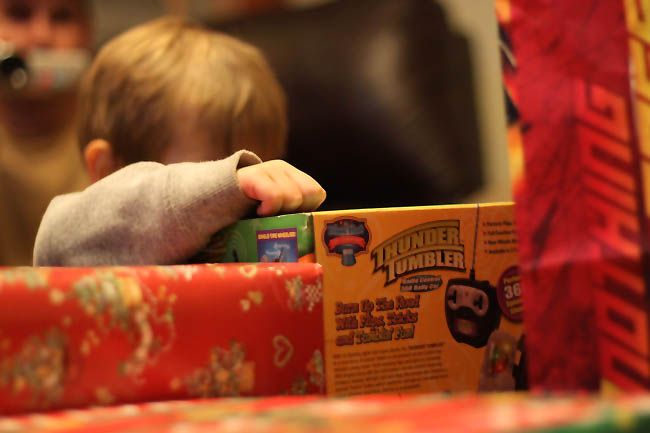 Bad Baby is growing up. Turning very shy. Still loves to make messes.
Has a vivid imagination. Stubborn as a brick wall. Is a miniature version of his daddy. Steals my coffee every day. Eats way too much candy.
Knows how to work those big brown eyes to his advantage.
Gives the best hugs ever.
And he's four.