I've been on a break from the computer.
No facebook. No twitter. No email. No blogs. Nothing.
Just family, baking, folding laundry, wrapping, napping, watching movies, and snacking.
And it has been sooooo nice!
We went to the Christmas Eve service at church.
Carols, candles, and communion. Beautiful.
After the service, we drove around and looked at Christmas lights.
My kids yell "Squirrel!" every time they see a decorated house. I don't know... they're weirdos. But I like 'em.
And it makes us all laugh.
A certain 10 year old was up at 3am Christmas morning snooping through presents, checking to see if Santa had been here yet.
Cookies and carrots were missing so he had.
And then she went to the computer to check the NORAD Santa tracker. You know, just to be sure.
That's the part where mommy yelled for her to go back to bed.
At 6:30, all three kids were up again, bouncing on mommy and daddy's bed.
I grumbled something about not getting up until the sun was out.
And they told me it was cloudy, so I just couldn't see the sun.
So up we were. Unwrapping, laughing, eating monkey bread.
For all these years, The Man and I have shared a little 4 cup coffee maker.
He makes his pot of coffee, and then I make mine. Unless I go first. Which might have happened once or twice.
This year for Christmas I decided to get him a 12 cup maker.
And guess what? He got me the same thing.
We need to figure out which one is better and take the other back.
The aftermath - And I know my house can't be the only one that looks like this on Christmas morning.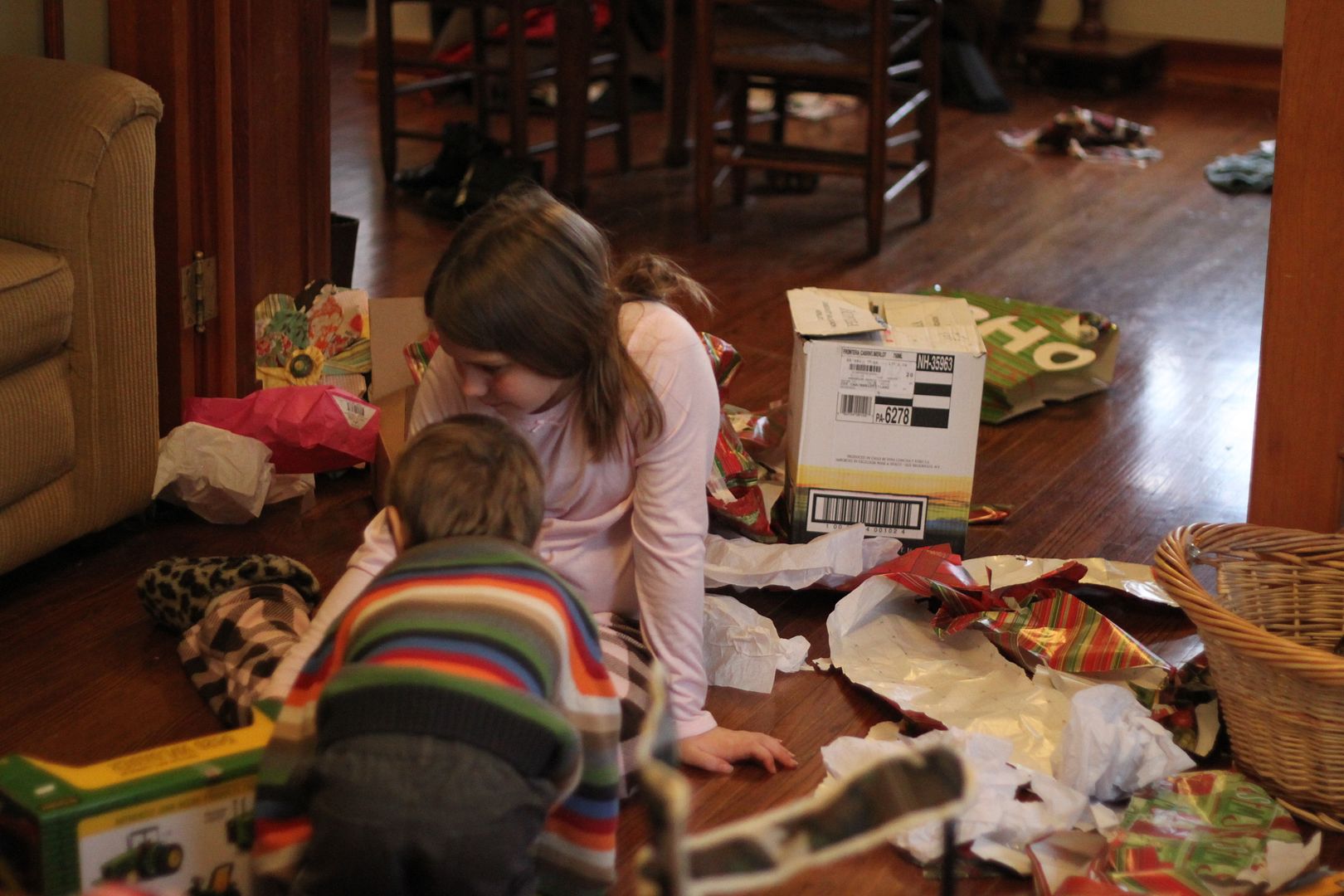 My break is over. Back to emails.
Back to business. Back to reality. But boy was it nice for a few days!!
****
How was your Christmas?