Over the weekend while I was still up to my teary eyeballs in jewelry orders, The Boy had a birthday.
The Man planned a pool party. He handed me a list and said, "Call these moms."
So we gathered up The Boy's closest friends for some swimming, hot dogs, cake, games and movies.
At dinner they had a chocolate milk toast for him. They clinked their plastic cups together. So adorable!
His friends are all girls. No idea why. They always have been.
It couldn't be because he's so gorgeous and sweet, that all the girls want to be around him.
I'm not biased or anything...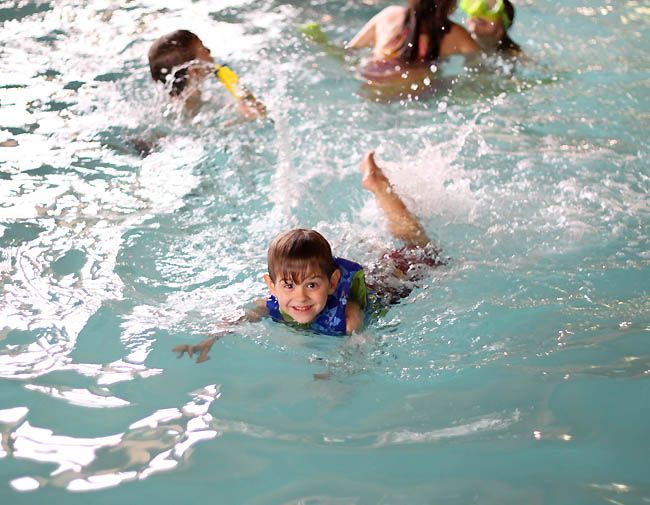 Look at the feet at the top of this photo.
The Man did a canonball right as I was taking it.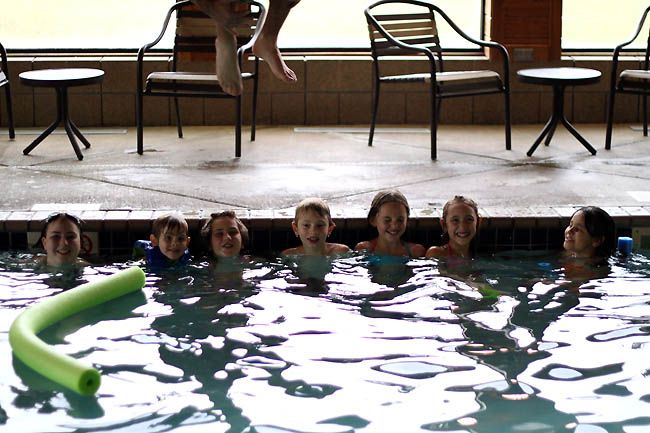 I really only snapped a few photos at the pool. Then I went and soaked in the hot tub for 2 hours.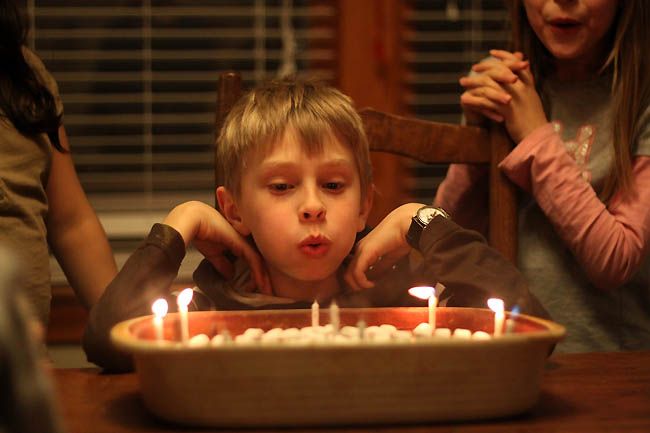 The Boy is so kind hearted, gorgeous, gentle, creative and funny.
When he grows up he wants to be a teacher - so he can dress in a nice shirt and tie every day.
Or a roller coaster designer - so he can be as creative as he wants.
Or an entertainer - so he can sing and dance and be funny in front of an audience.
I've no idea what he'll be, but he's 9 years old now and has an blindingly bright future ahead of him.
(p.s. I always say it, but if you can plan when your children are born, don't do a December birthday. They're tough!)