Today feels so much like a .... Monday.
I went back to sleep this morning after I sent the kids off to school.
I'm always convinced it will feel sooooo good. And it does. But then I regret it.
I'm groggy. I'm running behind.
I'm scattered. My to do list is so long I'm not even sure where to start.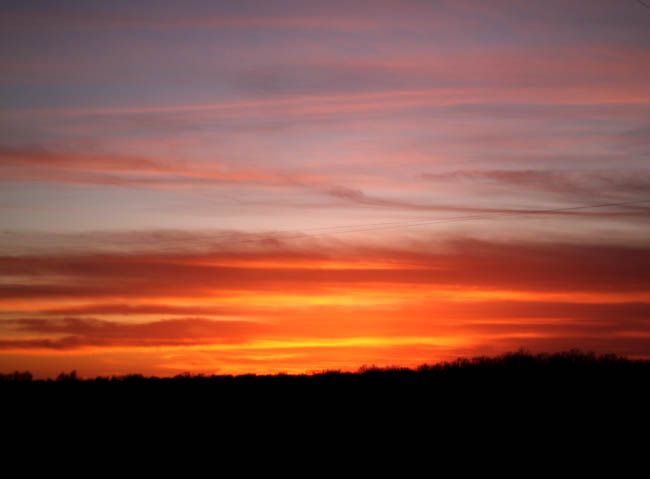 I feel like it would take a room full of those office motivational posters to get me on track.
You know the ones I'm talking about, right? With the hiker on the mountain, the whale jumping out of the ocean.
Ugh. Those things are so cheesy. I love that they're in the background on The Office sometimes.
Have you seen the
demotivational ones
? LOVE! They crack me up.
Irony = I stayed up too late last night reading a motivational book.
For now I'll start eating this elephant one bite at a time. Taking the first step.
But first I need another cup of coffee. And a good laugh.
Aren't you glad you stopped in here for a Monday pep talk?
(photos are straight out of the camera. Our sunsets have been amazing lately!)

*****
How's your Monday starting?