After a few Christmases near us, we headed to Missouri, where I'm from, to have one more.
One of the stops is always Lambert's. Where they throw food at you.
And you eat ridiculous amounts of it.
And every single item is insanely delicious.
And there's always an hour or more wait for a table. Even on a weekday.
But it's worth it.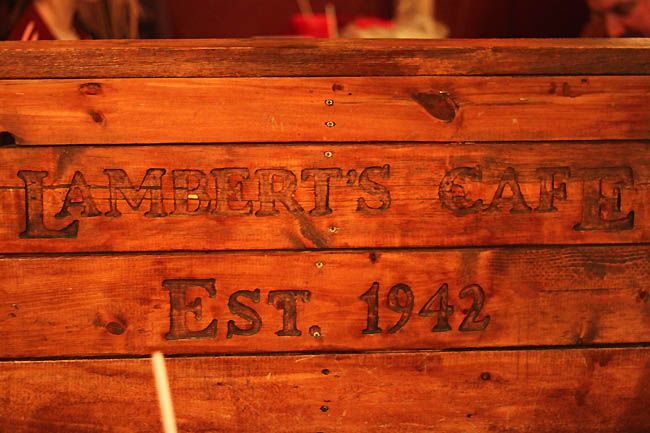 After Lambert's, we sent the kids home with my family and The Man and I snuck off to Branson for a short getaway.
Jacuzzi. Sleep. Shopping. Brainless tv shows. A hot meal. Coffee.
It was so needed. We had a very busy year. And a very very very busy Christmas season.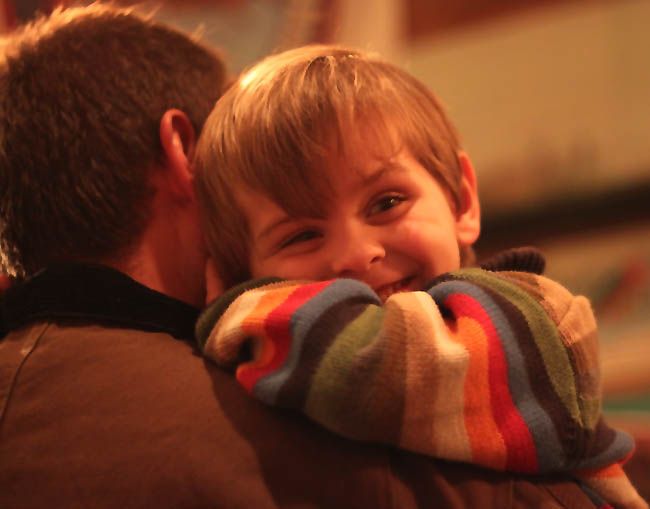 The Baby really does own more shirts than just this one. It seems like every photo I've posted of him lately is this one though.
I wash his clothes once in a while. Promise.
I could go for about 3 Lambert's rolls right about now.
I came back from our trip 6 lbs. heavier than when I left. No lie.
Now would be a great time to make a New Year's resolution to lose weight.
But I don't really make New Year's resolutions. I make summer ones, but that's a whole different story.
What I have done the past few years though, is pick a word of the year.
Something that makes me want to be better. Act better. Do better.
And this year, the word is REJOICE.
It's been rolling around in my head for months and I think there's probably a reason for it.
My focus for 2011 will be to rejoice in everything.
Rejoice in the small things.
Rejoice in failures as well as victories.
Rejoice in motherhood.
Rejoice in life.
Rejoice.
Click here
to see the One Word necklace for sale.
*****
Do you have resolutions? A word of the year?
(p.s. I am so sorry I forgot the Fingerprint Friday yesterday! We were traveling and I just spaced it out.)