One of my New Year's goals is go get more organized. (as always. Oh, and lose those 15 lbs. too... yeah.)
I used to use a planner regularly but somehow fell out of the habit.
So I thought if I had a pretty one, I'd be more likely to use it.
My thoughts immediately went to duct tape.
What? You don't think "pretty" and "duct tape" in the same sentence?
You should. I'm loving their new patterns, including this black and white damask.
I just did strips of duct tape down the front of the book.
I could've lined up the pattern like you would with wall paper, but I'm a bit too lazy for that.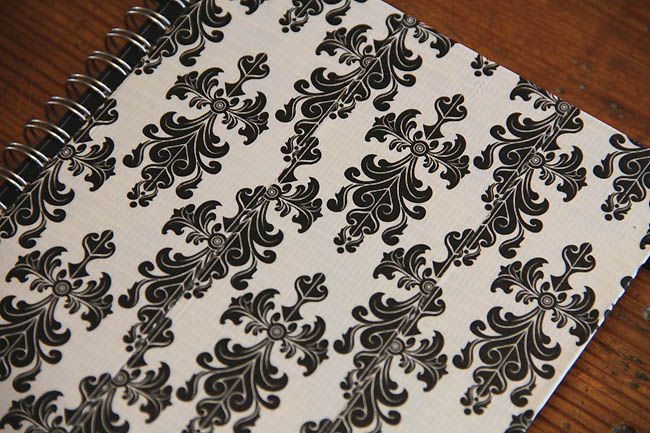 I also covered the inside cover, just to make it feel more finished and secure.
The coordinating black and white swirly pages were a bonus.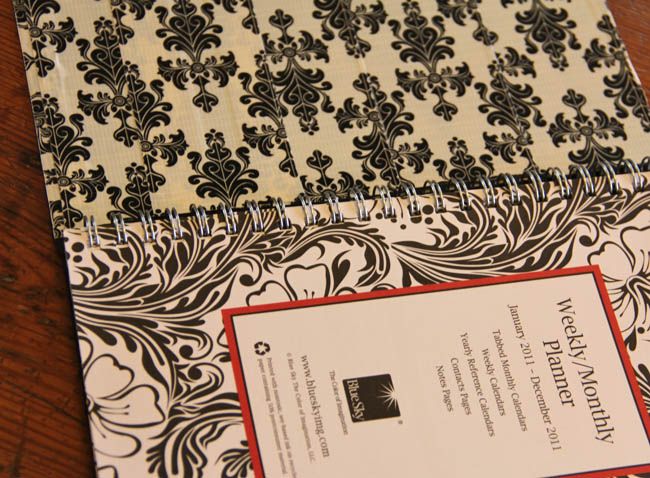 So cute!! But it wasn't quite done.
I hot glued a flower in my favorite shade of teal to the front.
And then topped it with a Swarovski crystal.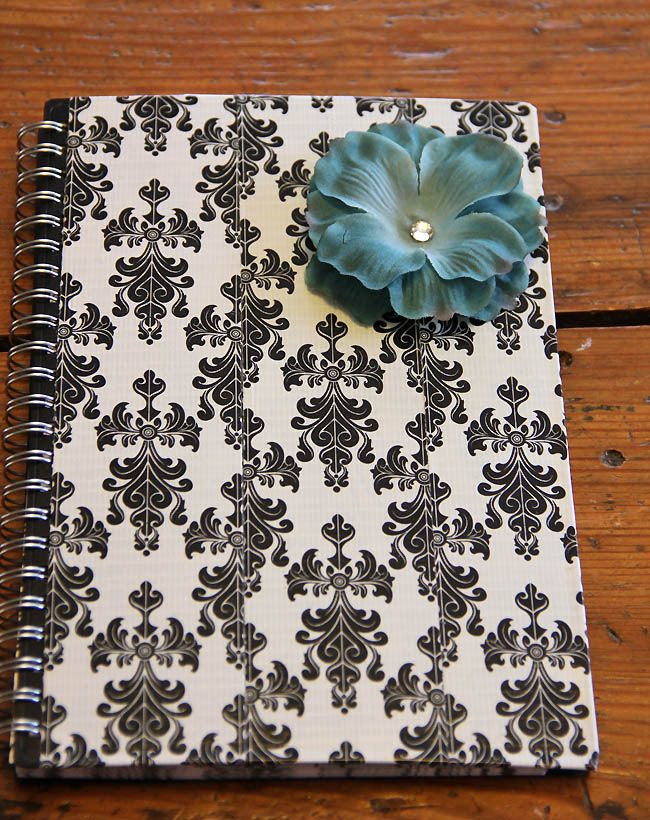 Black and white damask? Check.
Teal/Turquoise/Aqua flower? Check.
Sparkly bling? Check.
Pretty planner to keep me organized? Check.
*****
Have you used duct tape for anything pretty or fun?
p.s. The winner of the most recent giveaway is Jade who said...
"I love pink!" Email us at TheRustedChainInfo AT yahoo please.
I linked up at
We Are That Family
.