There's a little donut shop in our town that I love.
It's sweet and old and perfectly Middle America.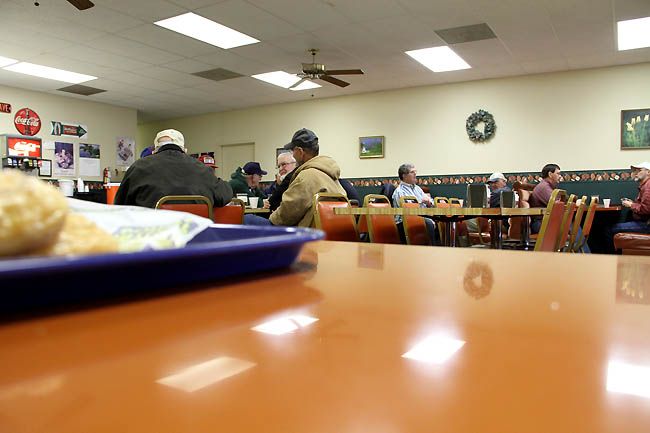 The decor hasn't been updated in years. It's definitely not a new posh cupcake bakery. And that's okay.
You get your own coffee. There's a cup next to the coffee pot to drop the money in. Honor system. (They don't have yummy flavored creamers so I usually skip the coffee. I'm so spoiled.)
A bunch of local farmers gather here every morning to shoot the breeze.
The first time I was here, I teared up at how beautiful and classic and warm it all is. For real.
There may have been some hormone issues going on with me that day, but still.
I think there's something so precious about old friendships.
No cell phones. No catty gossip. No worry about what they're wearing. Just content old men, chatting about weather and crops and families.
Love it.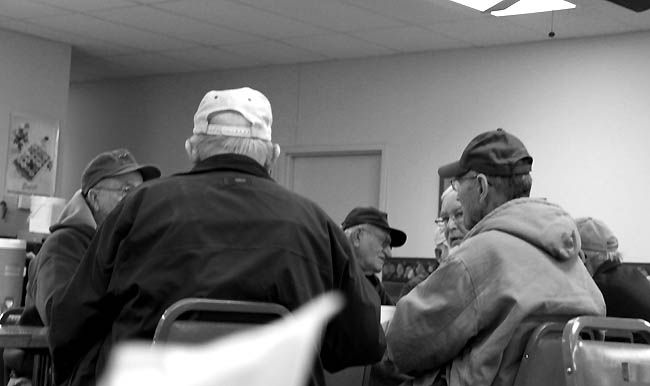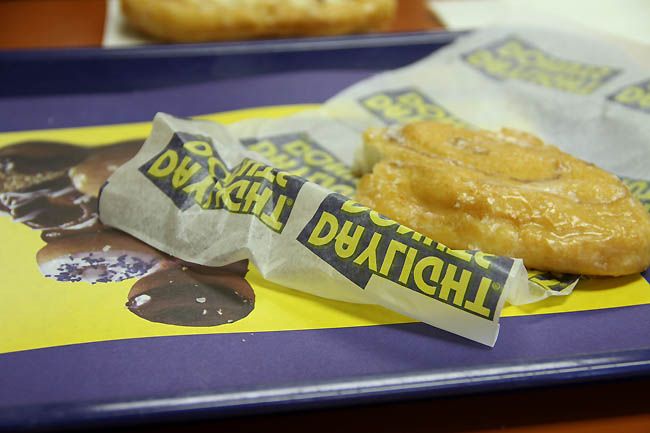 We only go every few weeks, but my own company is usually pretty great.
We talk about crayons, John Deere tractors, and Mickey Mouse Clubhouse.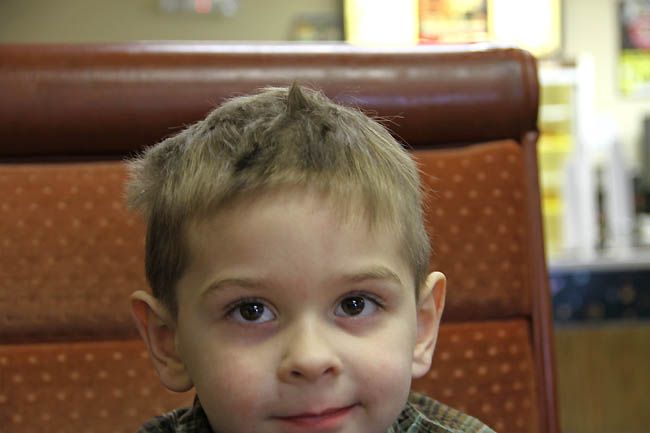 The donuts are completely amazing too.
Want to go?
*****
p.s. The winner of the recent giveaway is
Tracey
! Please email us at therustedchaininfo AT yahoo.