I'm not a very gushy or romantic kind of girl.
I'd rather watch an action movie over a traditional chick flick.
But I still love to be loved! And I love to share love.
I made heart shaped cupcakes for my family.
Place a little ball of tin foil between the cupcake liner and muffin tin before baking and they turn out like hearts.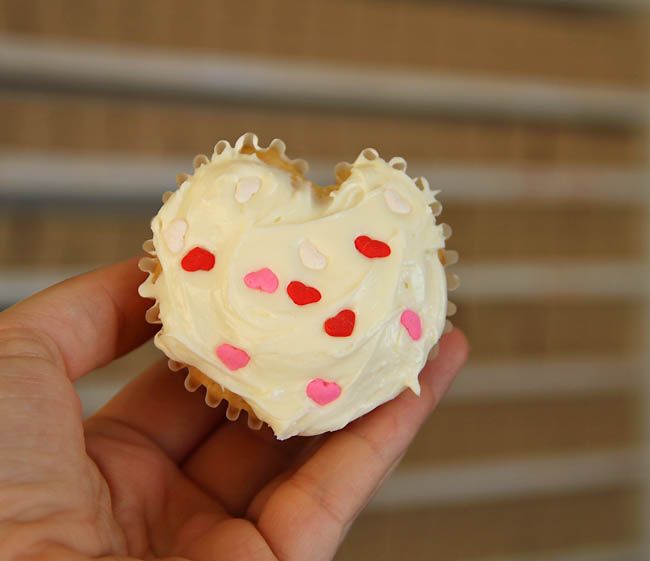 Tonight we'll have our traditional Valentine's Day dinner.
The entire family gets a candlelight meal. All red foods. The kids get to drink sparkling red grape juice out of champagne flutes.
They love it!!
Even if you don't have a special someone in your life to share Valentine's Day with, remember that you are loved.
You are loved by the One who matters most! You are loved, cherished, chosen, adored.
Happy Love Day to you!!