Yesterday was just... odd.
You know
I'm BFF's with Candace Cameron Bure
, right?
She doesn't know that but you and I do.
I've been cheering her on all week as she made appearances all over tv (Today Show, Joy Behar show, etc.) to talk about her book,
Reshaping It All
. She's so sweet and I'm excited to see this sudden burst of attention on her!
She was going to be doing a signing in Oklahoma City on Friday.
So we thought, what the heck... let's go meet her!
I emailed her in the morning to say we were coming to see her.
It's only 3 hours away. The bookstore website said her appearance was from 12:00 - 2:00. My friend/assistant and I headed out.
We did get a bit of a late start, but showed up just after 1:00. And this is what we saw.
Empty chairs. Sad. Very sad.
The store manager said we'd missed her by 4 minutes.
He had no idea that the website said she'd be there until 2:00.
I shook my fists and said,
"Do you know who I am?!"
Okay, not really.
So my friend and I looked at each other like, "Okay, now what? Do we just turn around and drive back?"
I said, "I think I saw a cowboy museum a little ways back...??"
Friend: "No Beki. Just no. What about Chick Fil A for lunch? We don't have those where we are and I'm pretty sure they have them here."
So we headed out to find Chick Fil A. And on the way we spotted a Cheesecake Factory instead. There may have been loud squeals from the ladies in the car, and from the tires making a quick turn into the parking lot.
I ordered something that Candace would have been proud of. (her book is much about weight loss.)
Then I ordered something she wouldn't be so proud of.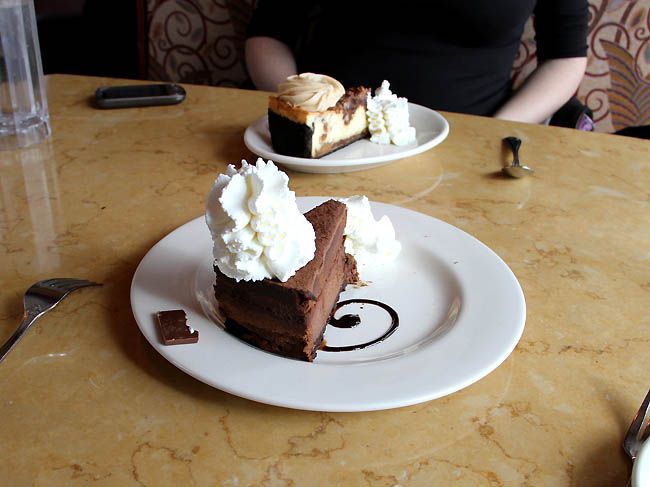 But I only had 4 bites. We also ordered one to take home to a friend of our's.
The one we took home was Turtle, my friend's was Reeses, and mine was Godiva dark chocolate. Mmmmm.
Next to the Cheesecake Factory was a mall so we decided to do a little retail therapy to drown our woes from missing Candace.
We went in a little boutique where the employee clearly thought we weren't worthy of shopping in there. It was a very Julia Roberts moment.
So I got feisty and knocked over a tower of True Religion jeans. Okay, not really but I thought about it and that felt good.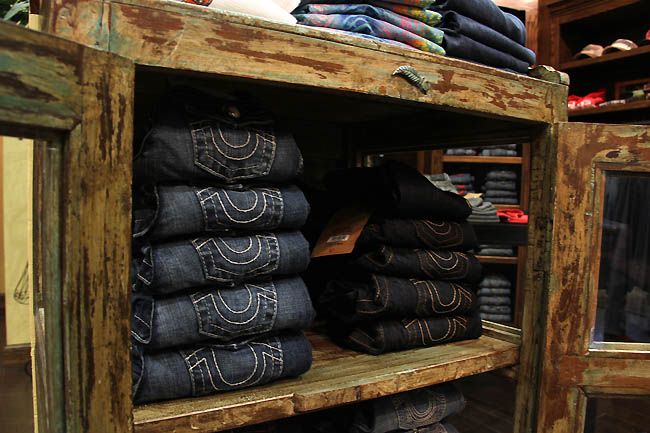 I took photos where I wasn't supposed to. Such a rebel.
Sephora got a lot of our money.
We finally headed home and were stuck in OKC traffic for an hour and a half. Bumper to bumper. Iced over roads. Cars in the ditches everywhere.
Fun times.
We ended up making the best of an odd day.
But the most ironic part? When I got home, I saw that Candace had emailed me offering to get together at another location.
Guess who doesn't have internet on her phone because she's still Amish. That's right...
ME
, boys and girls!
Some of you will remember that I finally gave in and got a cell phone a few months ago. I'm so behind the times. And I'm really good with that. Until something like this happens.
Candace, I'm sorry we missed you!! Next time I'm hanging out in L.A. we'll get together. Ha!