Today's my birthday.


Yeah, it was my birthday yesterday too. But it might also be today.
When I was growing up my brother had me convinced that I was actually born on the 3rd of March, rather than the 2nd, and that my parents celebrated it on the wrong day.
So every year I'd "play along" with the birthday stuff on March 2, knowing in my head that it was really March 3 that was my special day.
When the story finally came out, I think everyone in the family was confused.
My brother had
himself
so convinced of the lie that he's still confused by it.
Why?! Because big brothers are rotten. That's all.
So today I'm having cake. Again.
And celebrating. Again.
Because I can. Who says you can't have 2 birthdays in one year?
Do you remember recently when I posted about
You being Beautiful
? You are.
This idea just keeps rolling around in my head, and I finally created a necklace for it.
You're Beautiful necklace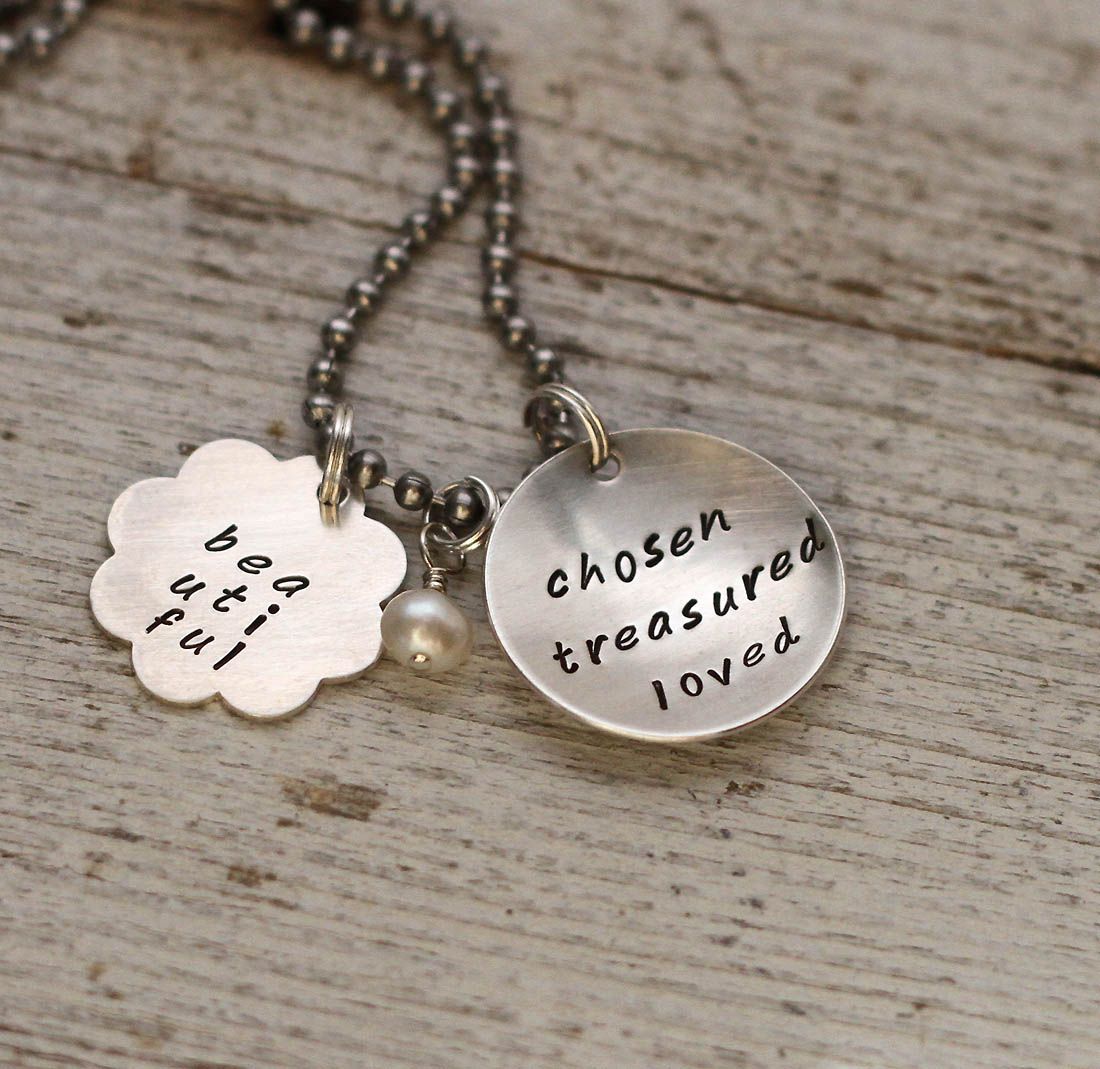 Enter to win a $25 gift certificate to
TheRustedChain.com
!
1. Leave a comment telling your favorite physical feature. (will be tough for some of you!)
2. Facebook, blog it, or tweet it for additional entries. (Beautiful jewelry giveaway @TheRustedChain! http://tinyurl.com/4es7ndr)
Please leave additional comments for each.
If you don't want to wait,
use FLOWER15 for a 15% discount
on your entire purchase! Expires Sunday night.