It was a super busy weekend.
I can't believe it's Monday already. I'm gonna need extra sleep to make up for that one hour lost.
It might take 3 or 4 hours to make up for it.
The Girl and I have been ready to chop off our hair for a long time and this weekend was finally the time.
I've donated to Locks of Love 3 times before this, so this made my 4th.
It was The Girl's 1st. She loved it!
Before.
After.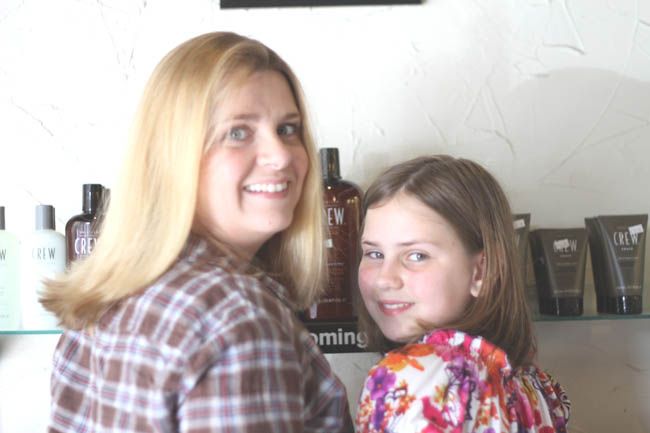 There's still lots of time to enter the Miracles Happen giveaway below this post.
The Butterfly is a huge hit!
Happy Monday!
*****
Have you ever donated your hair or known someone who was the recipient of a wig from Locks of Love?