We had the
Photography 101
class over the weekend.
10 ladies showed up with their cameras, notebooks, smiles, and ready to learn!
All of these photos were taken by one of the students. In manual. On my camera.
And then she bought my camera from me. YAY!
I don't claim to be the best photographer out there.
But I do know and understand the technical side of things so it was fun to be able to explain it to these ladies.
ISO, aperture, metering, white balance, backlighting, etc. Fun stuff!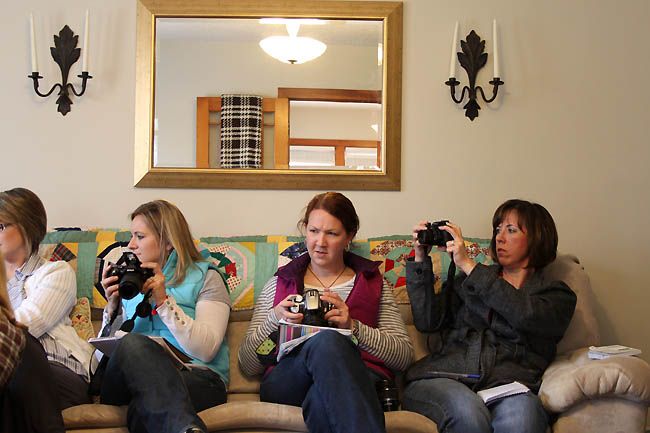 I loved seeing the lightbulbs go on as things started making sense to them.
So much of,
"Ohhhhh THAT'S what that means!!"
and
"Ahh! I never knew that!"

We were supposed to have a model but that fell through.
I'd wanted to go outside and shoot some things but it was cold and windy and sleeting and I'm a bit wimpy.
So we stayed indoors and this scarf on the coffee table became our model.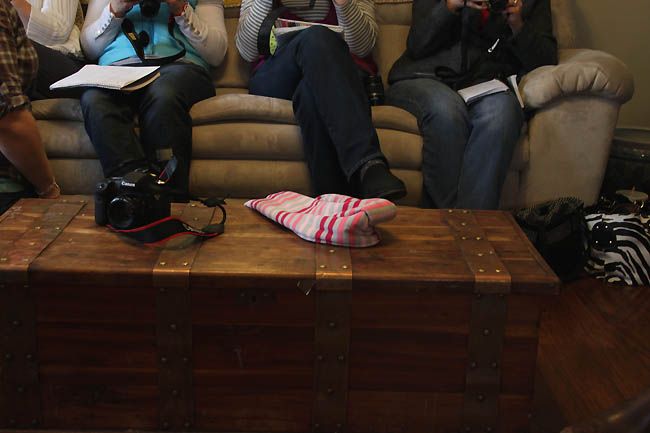 There were all different skill sets, and all different types of cameras.
I can explain Canon's pretty well and fumble my way through the settings and screens, but Nikon's threw me for a loop. Sorry Nikon gals!
I think everyone had fun, learned a few things (even if it's just that they want a new camera), made some new friends, chatted and ate cupcakes.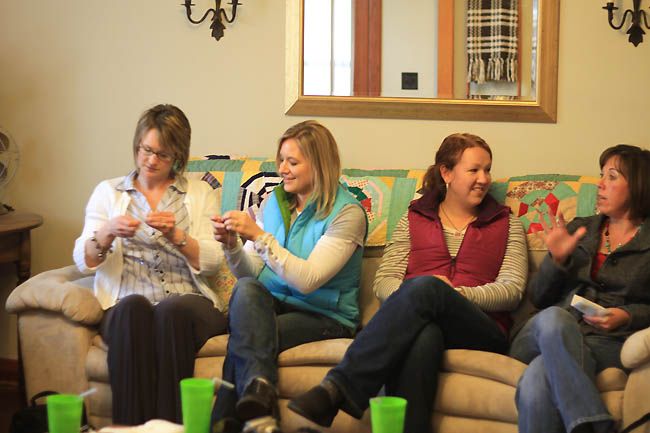 And knowing that people were coming over motivated The Man to remove our 1980's wallpaper border in the bathroom, so it was a win for me too.
Thanks ladies for coming!!
*****
Question: Do you do anything special for St. Patrick's Day? {We're all wearing
green
and that's about as much as we do.}