... is Dr. Suess's birthday.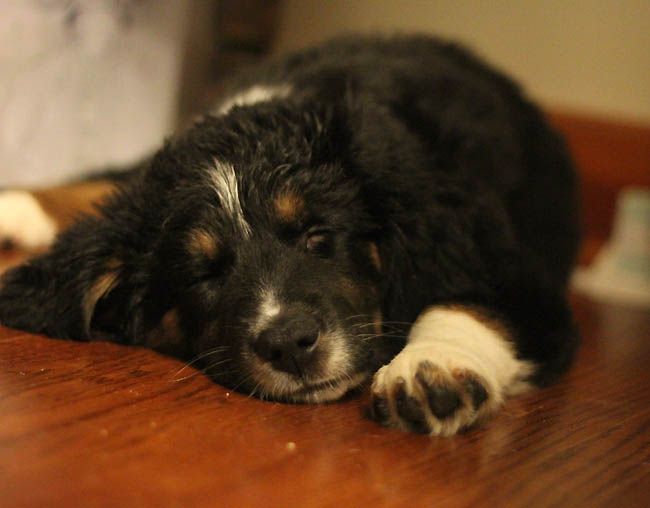 And Jon Bon Jovi's birthday.
And Karen Carpenter's birthday.
And my birthday. 34.
Meet Sully. He's our new baby. We adopted him over the weekend from the pound.
He's a
Bernese Mountain Dog
.
We kept with our Disney themed names. (We always name our pets after Disney characters.)
I kind of wanted to name him Carl. Because in the movie Up, Ellie passed on first and then Carl was left without her. And a dog named Carl is just funny.
It would've been my little nod to Ellie that we lost last week. But the kids outvoted me and we decided on Sully.
Because he'll be big and fluffy and hairy like the guy in Monster's, Inc. He'll get to be about 110 or 115 lbs.
He won't, however, have purple spots.
I kind of wish I had something profound to say.
A list of 34 great things to accomplish this year.
Wisdom I've learned in the past year. Something. Anything.
But instead I'm in a hurry. I'm meeting some friends for lunch. And I haven't showered yet.
I can't show up stinky on my birthday.
And spending time with people I care about it a good thing to focus on today.
Happy Day to you!!