Yesterday The Man called me from work and said, "Hey, you didn't buy tickets to the Kenny Chesney concert did you?"
Me: "No, was I supposed to?"
The Man: "Well I've been hinting at it for weeks... I just hoped you would."
Oy.
So, being the amazingly good wife that I am, I got online and scrambled around and managed to get last minute tickets to a sold out concert.
*Uncle Kracker, Billy Currington, and Kenny Chesney*
Professional cameras were not allowed (boooo!) so I swiped The Girl's point and shoot.
Uncle Kracker opened. I really dig his music and have for years.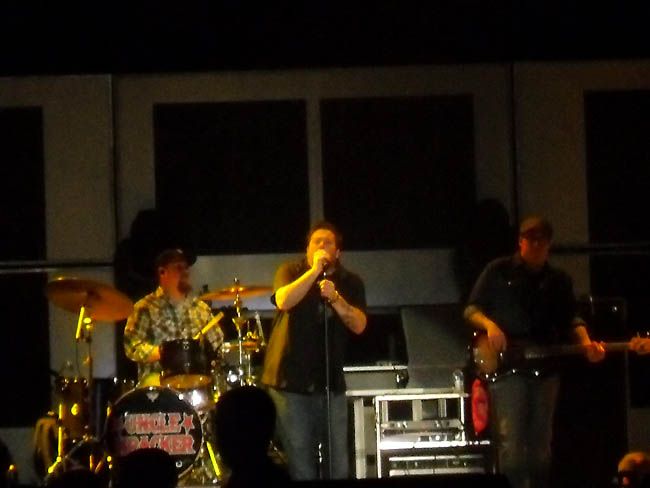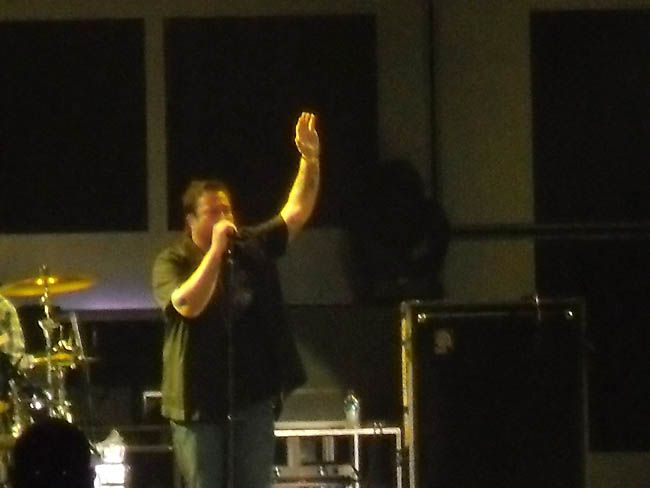 Billy Currington... I didn't really know who he was.
His first couple songs bored me and I was rolling my eyes, crossing my arms.
Then... Then, he got good!! REALLY good! He totally won me over!
I did end up recognizing a bunch of his songs. He's an amazing performer with this sweet boyish charm... I think I have a new crush.
He was super high energy and all over the stage and our poor little camera couldn't keep up with him very well.
Then it was Kenny's turn. He was about what I expected.
Really good, very talented, very genuine, lots of energy.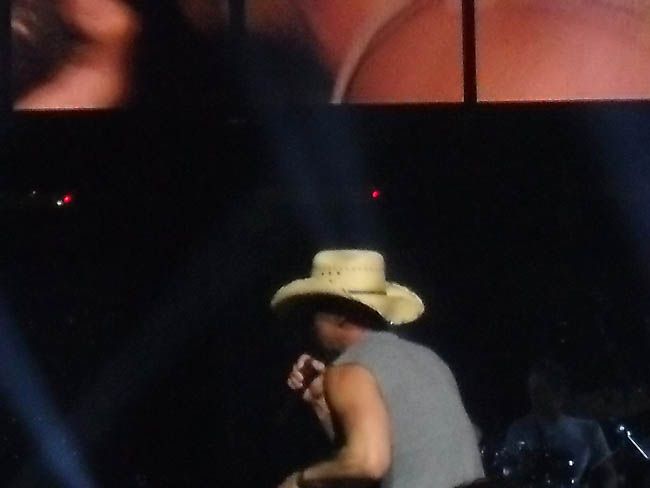 My favorite was when the two opening acts came back out and performed with Kenny.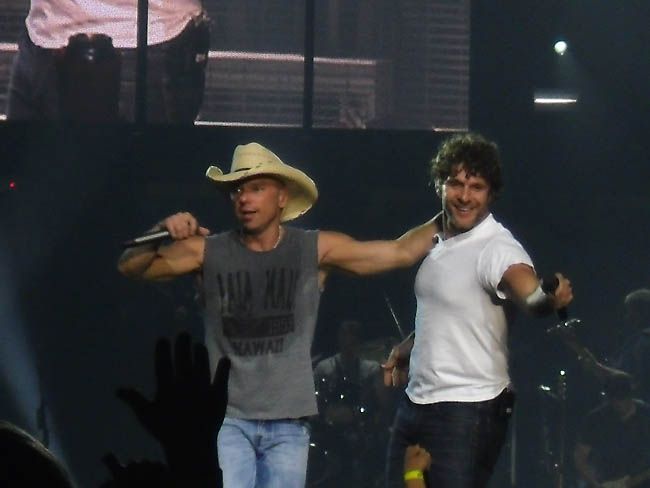 And the Wife of the Year Award goes to........
(I also get the Shiniest Face of the Year Award.)
*****
Have you seen any concerts that you'd recommend?