Was busy busy busy. But fun fun fun.
Our church had 3 services yesterday morning, although we normally have two.
We went to the middle one. And The Man and I were both grateful there wasn't a sunrise service, because there's no way we could get our brood up and dressed by then.
The Baby had a fabulous smile.
He took his backpack to collect eggs.
The church ladies served a nice light brunch. Church ladies know how to cook.
This little boy forgot to bring a basket so he used his hoodie! Smart kid.
After church, we headed back to Badger Creek to host a family gathering.
We are super fancy people so we grilled hamburgers and hot dogs.
The Baby took a carrot outside and called "Heeeeere bunny bunny.... Heeeeere bunny bunny..." but was disappointed when the Easter bunny never showed up.
The Boy decorated our porch.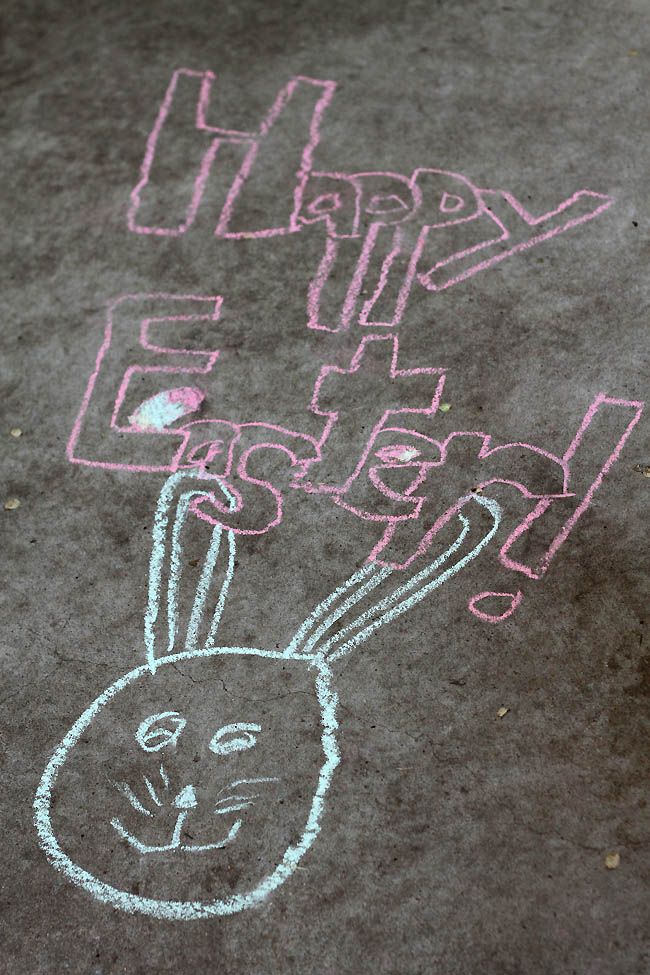 And we had another egg hunt.
There were frisbee and wiffle ball games.
Are you required to use only one arm to swing when playing wiffle ball? I don't know. All the men did.
One man pulled a boobie muscle. He insisted that it was his pectoral, but we ladies knew it was his boobie. He'll have fun explaining that at work this week, "I'm sorry guys I can't work today. I pulled my boobie muscle while playing wiffle ball."
I sat right by first base and every time this beautiful child would come to first, he'd run over and give me a hug.
He's only 9 and girls already swarm around him. Yikes.
The Baby gave rides. He rigged this up himself with a bungee cord.
We made peep s'mores.
The girl had an unharmed peep looking at her s'more saying, "
Mommy?!
" Then she turned it to me and said, "
What have you done to my mommy???
"
My kids are weird.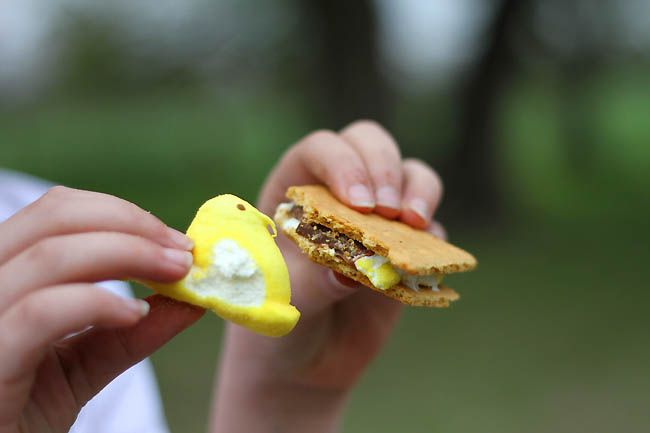 I did manage to get a shot of my kids in their Easter outfits.
I'm weird about their Easter clothes. It's the one time of year I want them to coordinate.
But they can't have traditional Easter clothing like sweater vests and fancy dresses because I want them to be able to wear the items again without people looking at them and thinking that they're wearing their Easter clothes.
And if I can buy the pieces at Target, on clearance, it's even better.
Whew.
******
How was your Easter weekend? Fun? Solemn? Joyful? Warm? (ours was chilly.)