Every day this week, I'll be featuring a new type of s'more.
Think of what you can add... how you can change it up.
Day 2 - Just a slight twist on the classic. Graham crackers, toasted marshmallow, chocolate bar,
but
we also added in sliced strawberries.
I'm pretty sure having fresh fruit in there makes this a health food.
Oh sweet mama.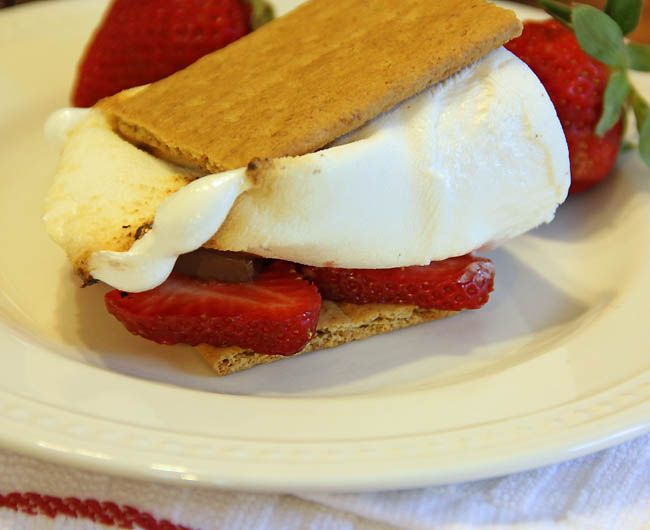 ******
p.s. In case you missed it yesterday, 20% of our sales from
TheRustedChain
this week will be donated to Salvation Army to help Joplin! If you're thinking of shopping, now's a good time.