Today's s'more is the least messy, and most portable one of all.
You can even make them without a campfire.
A s'more on a stick!
The Girl made these to sell at the Barn Sale.
We use huge marshmallows. Have you seen these?
They're like the size of my hand. Massive.
And because I'm a chocolate snob, I dip them in melted dark Ghirardelli chips mixed with a bit of almond bark. (the almond bark just helps it hold up better.)
Then sprinkle them with crushed graham crackers.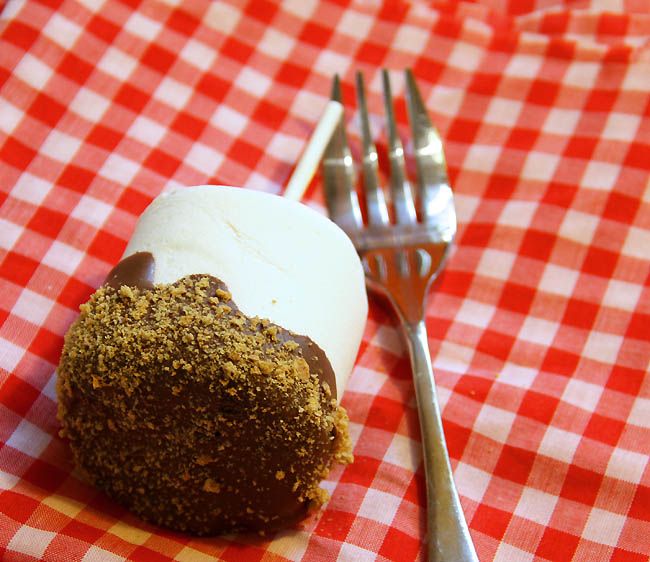 *****
My kids get out of school tomorrow and I'm so excited!!
It's one of my favorite times of year. I love being with them, getting crafty, having playdates, hanging out in the sun...
Can't wait for summer!!