This is been such a yummy week so far!
I've definitely had to squeeze in a few extra workouts. Oh the sacrifices I make for my blog readers...
Day 4 S'more -
graham cracker, marshmallow cream, and Ghirardelli Dark with Orange filling.
Oh.Emmm.Geee.
I'm a huge lover of anything citrus and I think this has been my favorite so far this week!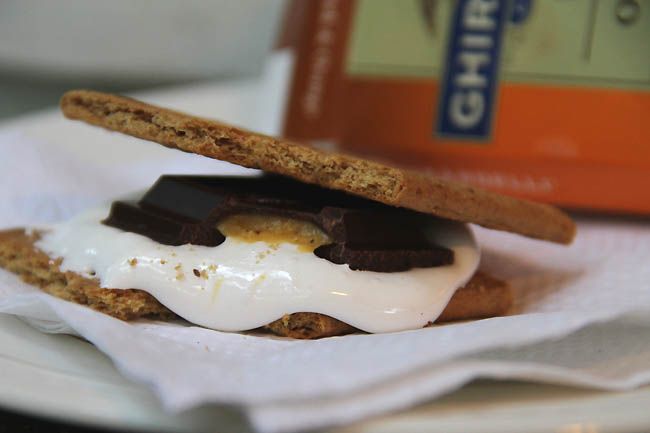 The idea here is to use a different chocolate in your s'more.
Another twist, and the thing that started this series, was this s'more I made a few years ago - with a
Reese's Peanut Butter cup in it
.
Today's a two-fer! Two new s'more ideas!
*****
Have you tried any new s'mores this week? What's your favorite way to have them?