Because I know you're out there.
Because I can see you.
Because I sometimes feel the need to bribe you to get you to comment.
And because I still love you.
Also because I don't have access to photos today. (it's a thing. I'll explain later.)
Let's give away
2 $25 gift certificates to The Rusted Chain
.
Because you're all so kind. And lovely. And funny. And cute. And you smell good too.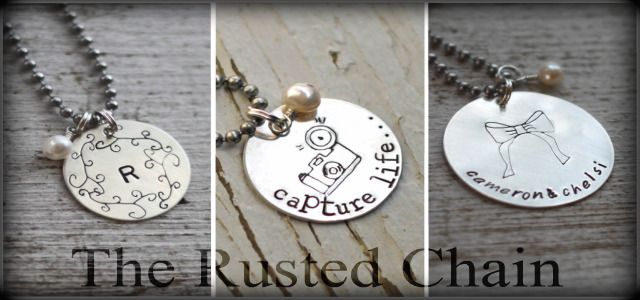 To enter:
Leave a comment telling the last thing you won. Sweepstakes, giveaway, prize, slot machines... whatever.
For additional entries:
Facebook it, blog it, follow this blog, join our

Facebook Fan page

, tweet it.
(leave additional comments for each of these that you do.)
We'll pull random winners in a week. (or so.... I'm always so accurate with those dates.)
Also: Use WED15 for 15% off your purchase!! Expires 6/18.