The other night when we were driving home to Kansas from Colorado, we were headed into a huge storm.
We listened to the radio, made phone calls, watched the radar and felt like we were safe, but we still had to drive through some nasty stuff for about 3 hours.
Part of it was a massive lightning storm.
We watched for a while and then I got a wild hair and wondered if I could capture it on camera.
It took a few tries with different settings, but I finally got it.
So all of these were caught through a rainy windshield in a moving vehicle.
As we were headed toward the storm -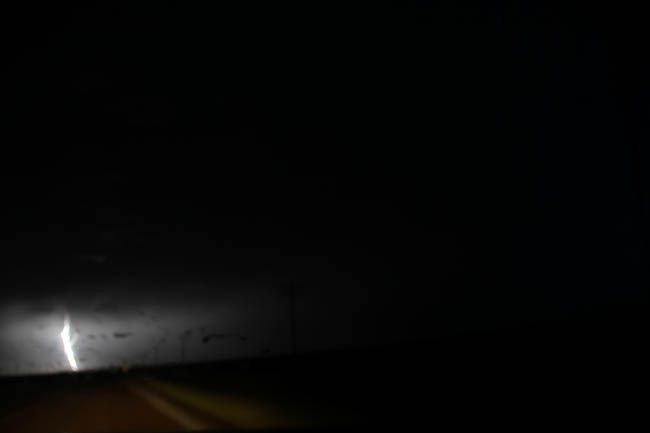 Of course if I'd been outside with my camera on a tripod they'd have been much clearer.
But I'm still thrilled with what I could catch!
I love a good photography challenge.
*****
Storms: Scary or Cool?