For a while I was on a search for a quilt.
I wanted something with a lot of color, not muted tones.
And I wanted it varied, with no specific color scheme.
And I didn't want it to be mass produced.
And I didn't want to pay a fortune.
A bit of a tall order, but I knew I could find one.
So every time I hit the thrift stores I'd check.
And one day I found this.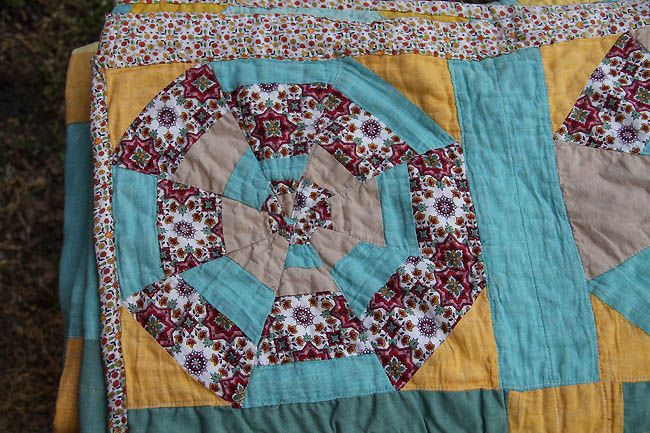 It was pinned together so I didn't even know the size. But I knew I'd use it somewhere.
On the way to the register, three different women stopped me to mention what a beautiful quilt it was!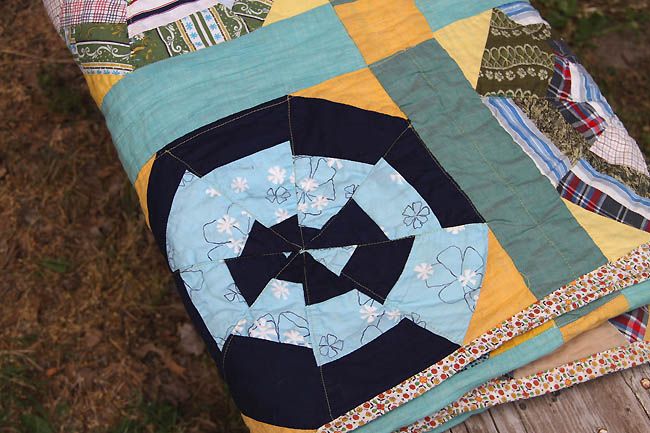 It's heavy on turquoise and yellow, my two favorite colors.
Other than that, there's no rhyme or reason to it.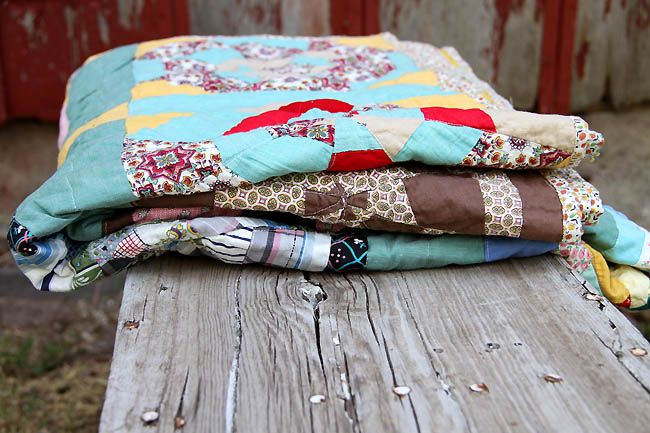 It's random. It doesn't make sense.
The pieces don't match up. The colors are all over the charts.
It's Granny Chic meets Ralph Lauren.
It's homespun midwest charm.
It's wrong in every way, but made with love.
And it was $25.
Which makes it so very me.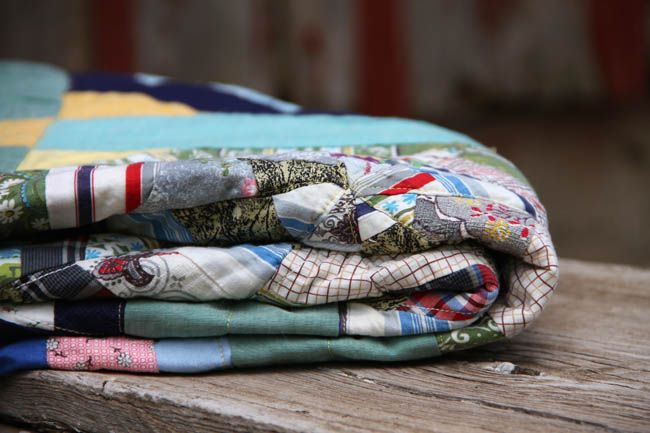 *****
Have you found any thrift store treasures lately?