I don't really like ice cream.
I know!
Don't hate me.
I just don't. I like milkshakes. And if the ice cream is dressed up with lots of mix ins, I don't mind a few bites.
But when I saw
this version
of homemade ice cream over on Kevin and Amanda, I knew I had to try it. (By the way, I met Amanda at the Martha Stewart party last year. I wasn't familiar with her blog before then. Such a sweet lady!)
Whip 2 cups of whipping cream to firm peaks
Stir in 1 can sweetened condensed milk
Flavor as desired
Freeze
That's it!!
No ice cream machine necessary.
Just pour it into a bowl or tub, and freeze.
The kids thought this was the greatest thing ever.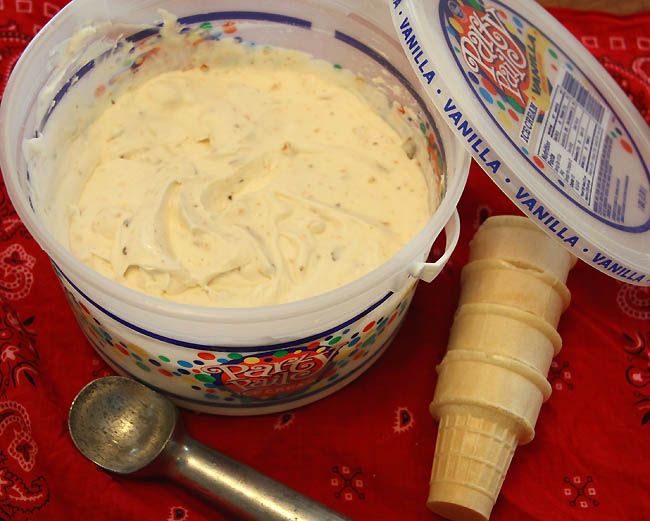 We made a batch with butterfinger and hot fudge swirled in.
And made a batch with dulce de leche swirled in. Oh good gravy...
Then
I got really naughty. I made a batch with dulce de leche and some strong coffee mixed in. Shut up.
Caramel Coffee Ice Cream!
Come to mama.
It's like having your own marble slab creamery.
Try it! I dare you.
And let me know what flavor combos you come up with!