We have a creek that runs through our land so in addition to the normal country life adventures, we have extra critters that hang around.
We see lots of snakes, turtles, sasquatches and toads.
Lots and lots of toads.
The other day I was working in the flower garden and the dirt blinked at me.
Do you see it?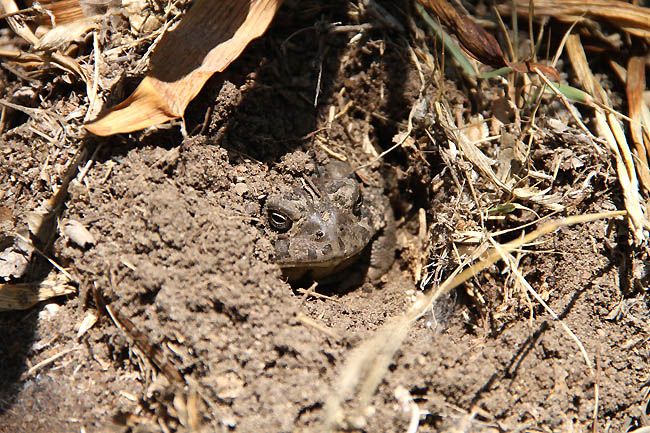 She wasn't happy with me.
She's looking at me like "I know what you did. I remember. Don't play innocent with me."
See, last year The Man and I were in the yard one night and as I was walking along I stepped on something.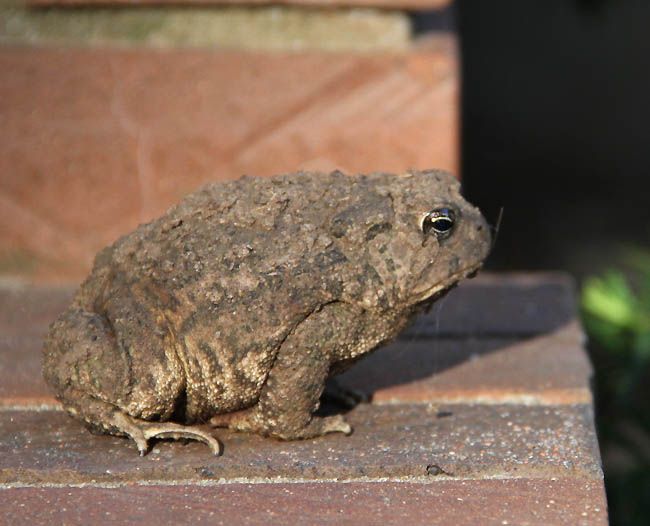 It was squishy and felt like a water balloon.
It popped under my foot.
And I screamed like an Oprah audience member.
The Man said, "What happened?!!" I looked down at my splattered white leg and all I could say was "Toadsplat!!! I think I'm gonna throw up!! Toadsplat!!"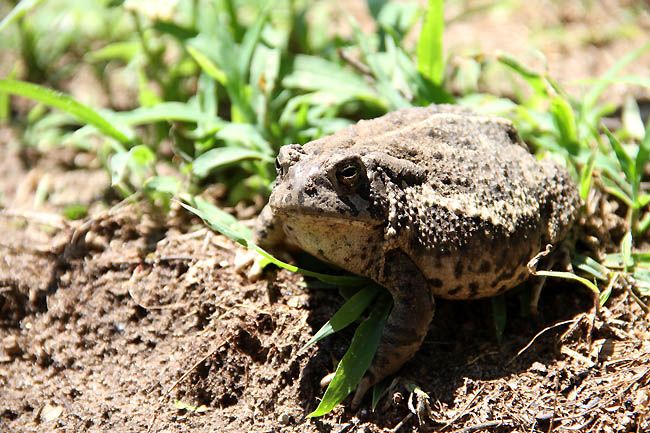 I don't think this one's going to forgive me.