Over the weekend we had lots of family time.
Friday night we spent time with cousins.
And aunts, uncles, and grandparents.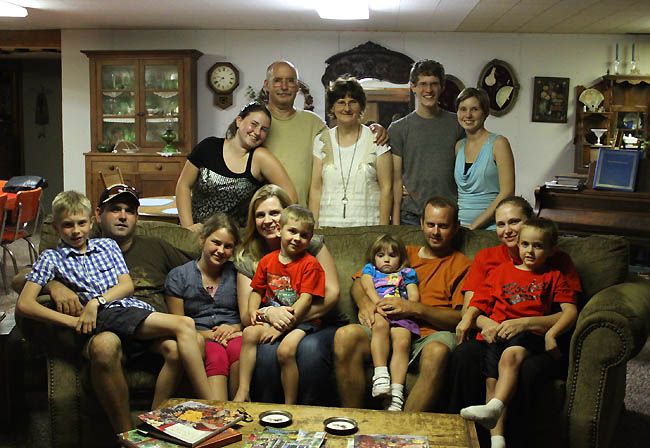 Then we took a little trip to Missouri for time with the other side of the family.
More cousins.
We had a combined kid birthday/adult birthday/Papa's retiring from the Army party.
The main cake had a dinosaur, a golf ball, and a red white and blue star on it.
The kids had a pinata. It was High School Musical. But some of the bigger kids thought that was way too juvenile for them, so they redecorated it.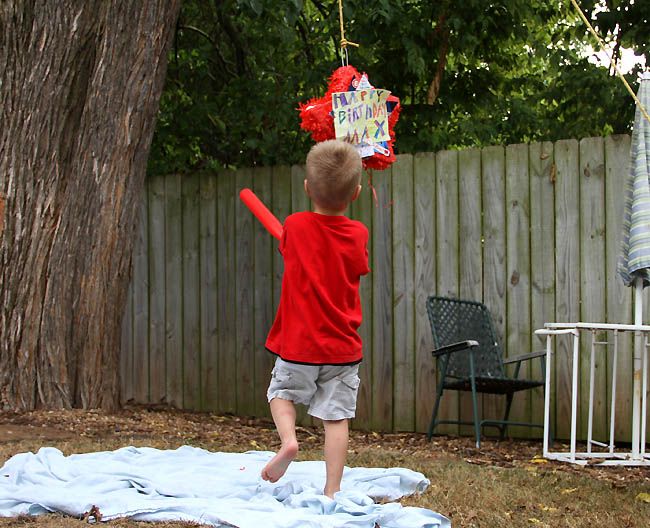 It took
forever
but they finally busted it open!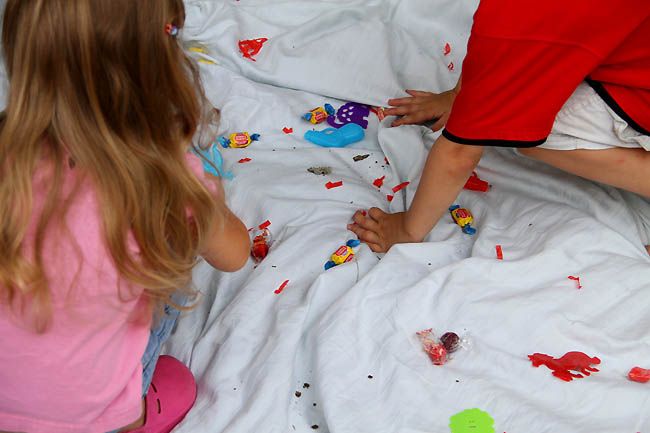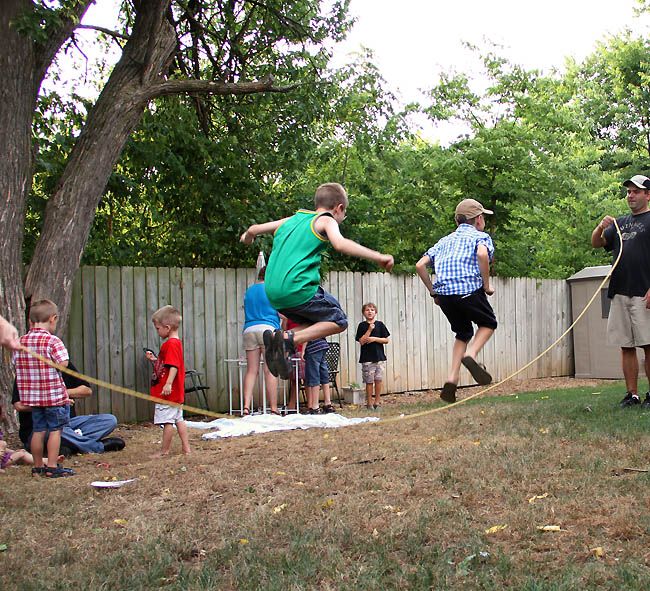 We had food, food, more food, cupcakes, chocolate cake, lemon cake, fruit shortcake, pumpkin cake... and I ate some of everything. Moooo.
I might not eat again until Wednesday.
How was your weekend?