We've had some amazing sunsets lately.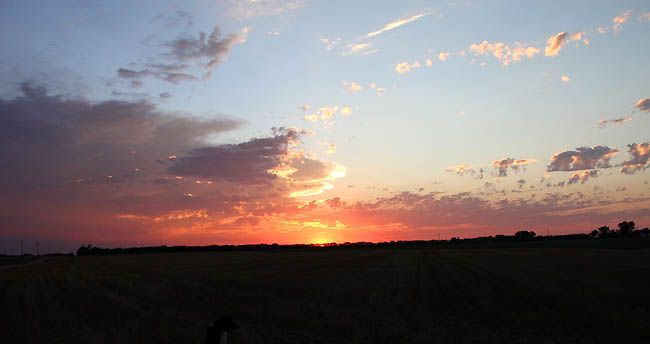 One of the best things about living out in the country?
Everything is so wide open we can see The Man's truck coming from almost a mile away.
It gives The Kids and I enough time to jump up and do a quick clean up, start some dishes or laundry, even take a fast shower, and make it look like we haven't been lounging around all day.
Not
that we would do that... you know... but if we wanted to, we could.
I love wide open spaces.