The other day The Baby started telling me a story.
It went on for about 40 minutes.
"When I'm 5, I'm gonna work at Disney."
"I'm gonna drive my bike around and pull the wagon and give people rides."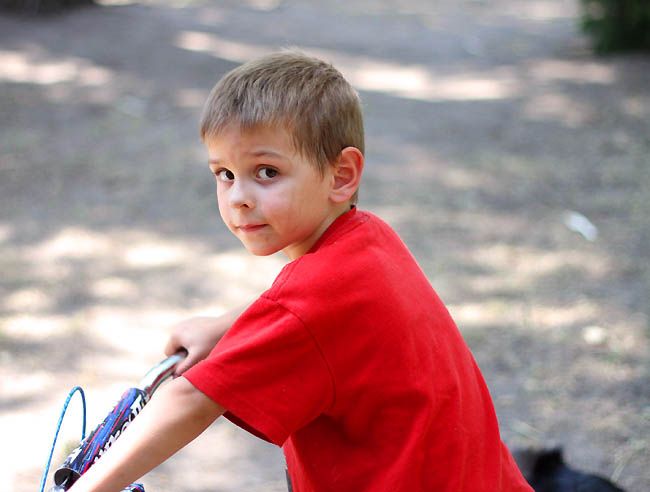 "I'll be very tareful around the train tracks."
"At night I'll sleep in the tastle."
"I'm not sure how to get there.
Maybe I'll have the school bus driver drop me off at Disney."
"I will eat poptorn and totton tandy."
"People are gonna love my ride."
"I will still come home sometimes to see you."
"Don't worry,I will still love you."
"Okay, my backpack is packed. I'm ready. Wait!! I'm not 5 yet!! Aw man..."
Good gracious... it hurts to love someone this much.