As we were on our way to the airport recently, driving through Kansas, a hot air balloon floated right over the road above us.
I grabbed my camera and snapped a few pictures through the dirty windshield.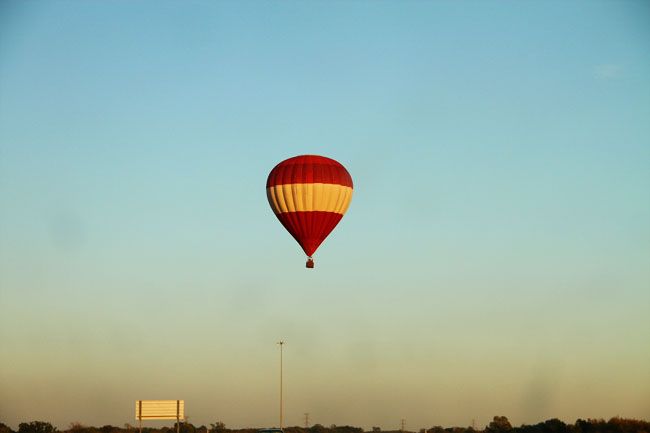 It was so pretty!
Because I got a good night's sleep last night...
and because I had a relaxing morning today...
and because my kids are all behaving...
and because I'm wearing fuzzy Mickey Mouse lounge pants...
and because the sun is shining...
and because I just like you...
Let's give away a $25 gift certificate to
The Rusted Chain
!
Just leave a comment answering this:
Have you ever been up in a hot air balloon?
For additional entries: Facebook this, tweet it, blog it, pin it on pinterest.
(please leave additional comments for each thing you do.)
We'll draw a random winner soon.
Happy Day to you!