Confession:
I don't love Halloween.
I don't love all the candy. (I actually am not a big candy fan at all, so that works in my favor. If people handed out cupcakes, I'd be in big trouble though.)
I never prepare my kids' costumes in advance. (Mom of the Year.)
I'm okay with the happy, fun, sweet costumes but don't like the gruesome gory ones.
I'm a bit of a Halloween Grinch.
We did carve pumpkins over the weekend, despite me grumbling through it all (under my breath.)
And you know what? I survived. Ha! The kids love it. It's making good memories for them. That's what I always tell myself.
I do a lot of other good "mom things." But Halloween doesn't do much for me other than make me
stabby
. (get it? stabby. Ha.)
Okay enough with my grumbling... In case you never noticed, I have some
awesome advertisers
over there on the right sidebar!
And frequently they're kind enough to introduce themselves to you, sometimes even offering you discounts to use!
Check them out. I am sure you'll find something you love.

******
My Creative Peace: Funky.Boho.Hippie.Upcycled Love. Hi there! My name is Robin Norgren and I am a girl with braids in her hair and hope in her heart trying to let my little light shine in the world. My work is mostly inspired by funky, hippie, bohemian stylings. I hope you find items in my shop that inspire you to live a more creative life. All items are one of a kind. This shop is a off shoot of my etsy shop Well of Creations offering funky hippie one of a kind crocheted goodness. Thank you for taking the time to peek into my space.



******
Tippy Stockton Jewelry : It all began when I inherited my Mom's jewelry box after she had passed away. It's funny, I never remembered her wearing any of these amazing jewels. I've always been a girly, girl so I just knew at that moment that I needed to go on a hunt for vintage and other sparkly things. My dream of having my own site came true this week when I officially launched TippyStockton.com. I feel blessed beyond belief and I know that my angel is never far away. Patricia lives in Edmonds, WA and spends a great deal of time in her little Studio that sits under a huge spruce tree.
Purchase $75 in merchandise, and I will throw in a pair of my JEWEL earrings for free (a retail value of $30). Exp. 11/15.




*****
Sew Gracious : decorative pillow covers . home decor . accessories
Pam's lifetime of sewing experience & love of pretty things make each Sew Gracious special. Brand new to the Sew Gracious line : Decorative Pillow Covers! SG Pillow Covers are a beautiful, affordable way to spruce up your space! Available in pairs or to mix & match. More home items are coming soon!



*****
Heart of Virtue is a site filled with information, tips, and ideas for raising Godly girls. Their book "What Every Girl Should Know" is a personal favorite in our household and it would be great for youth groups or Sunday School classes.



******
Minky and Me says: Sewing is a passion for me and I'm glad for the opportunity to share my creations with others. I specialize in blankets, tag alongs, custom clothing and so much more!



******
Pink Lemonade says: Hello. I am Paige. A 15 year old homeschooled teen. Follower of Jesus. Daughter. Sister. Blogger. And owner of Pink Lemonade. I love my family and friends more than anything. I love crafting , shopping, cooking, thrifting, and sewing!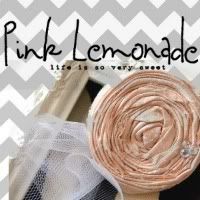 *****
Buster and boo was born from a love of antiques and writing. I am a once-or twice published writer, and learned to type on a manual typewriter. I love working with these old, wonderful typewriter keys. For me, these keys turned into jewelry is a way to honor these old machines, and preserve a bit of the past. With each set of keys that I find, I wonder about how this machine was used - for what purpose. Was it in an office? A garrett? A college? These keys are a bit of a glimpse into the past. Reclaiming the keys is glorifying the wonderfulness of typewriters, and turning them into a mini piece of heirloom jewelry that will last a lifetime.
Enter the code "rustedchain" and receive 15% off!



******
burlap+blue was created by Linda, who wanted a way to stay creative while staying at home with her toddler boy. We specialize in vintage-inspired, handcrafted goods, including dessert pedestals, personalized coaster sets (great wedding gift!) and personalized matching games for the kids! My blog, www.burlapandblue.com, has tutorials, home inspiration, and giveaways (check in Tuesday for a $75 giveaway to my shop!!).

==========
Guts.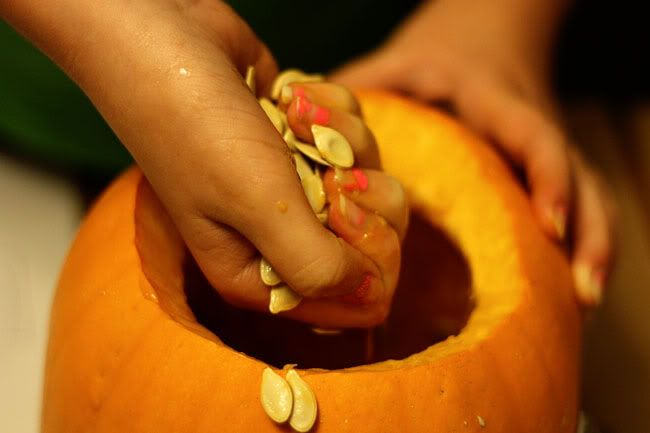 But Beki, why are there only 4 pumpkins instead of 5? Oh yeah... because Beki was busy
grumbling
supervising and taking photos.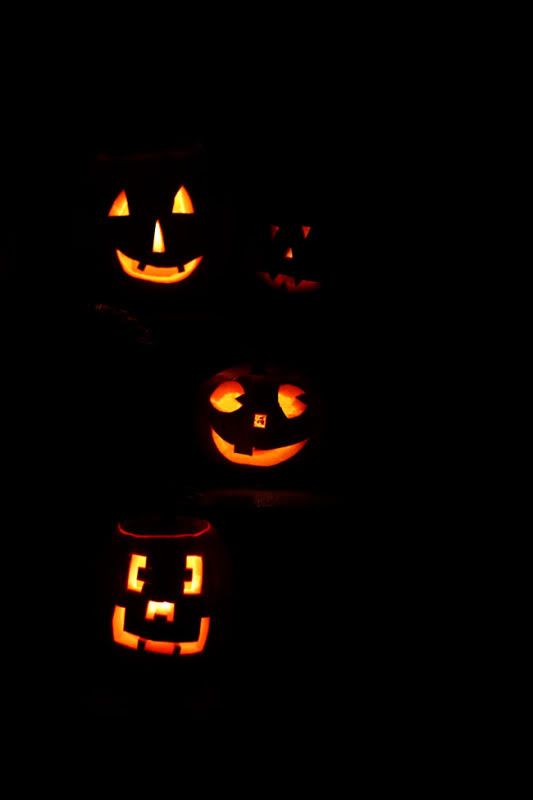 Happy Halloween to you!!
Tell me, do you love it? Hate it? Don't care?