The other day word quickly spread through our little town that a big event would be happening that evening.
Martina McBride would be stopping in to make an appearance!
She's currently doing a cross country tour on a pink Amtrak train to promote her newly released album,
"Eleven"
, and to promote breast cancer awareness.
The tour ends in New York City at the end of the week where they will light the Empire State Building pink.
So about 3 hours before she was set to arrive, I called some friends and said, "You wanna go??"
We arrived early and waited. And waited. And waited.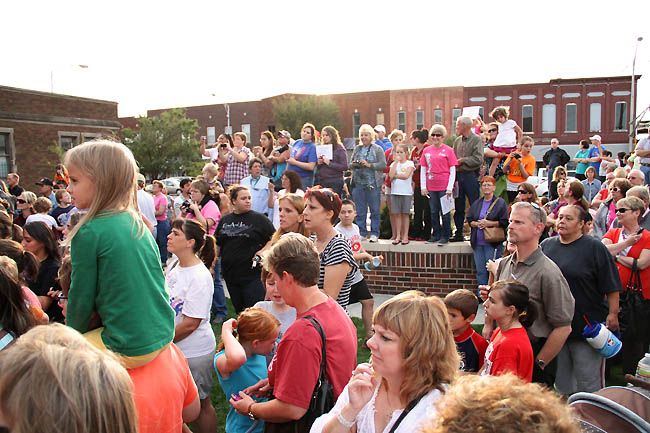 Martina is a Kansas girl, so this was a hometown crowd.
And plenty of Kansas' finest came out to greet her.
My friends and I all had teeth. And were wearing real pants, not pajamas.
Which made us stand out from the crowd.
Mr. Orange Shirt here, was easily 6 feet, 4 inches. Broad as a barn. And lifted a young teenager up on his shoulders.
And stepped in front of my 5 foot 4 inch self.
Luckily my friend could step up on a park bench and get a much better view than me.
So I handed her my camera and she took all these pictures.
Finally Martina came out and spoke for a few minutes.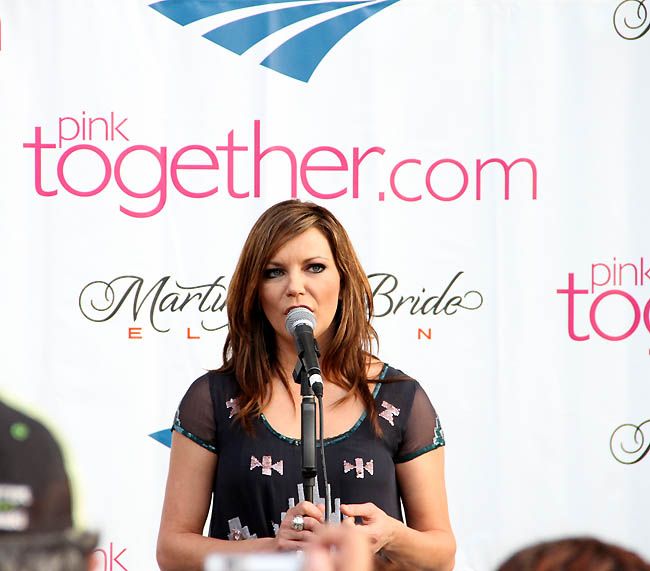 A lot of her male crew members were wearing these hot pink Converse, which was so cute!
The train is stinking awesome! It's only making 11 stops across the country.
I didn't get any special perks like this friend of mine. *ahem* (
click here
.)
In the end, this was as close as I got. But that's okay. It was still a fun time with my girlfriends... being thankful that we have our teeth, laughter, jeans, and knowing that if anything terrible ever happened to any of us, we'd be there to love each other through it!
p.s. If you haven't heard her song, or seen the video for
I'm Gonna Love You Through It
,
click here
! Grab your tissues. It tears me up every time.