All of the orange ones, we grew ourselves.
The funky bumpy cool ones, I bought at the Farmer's Market.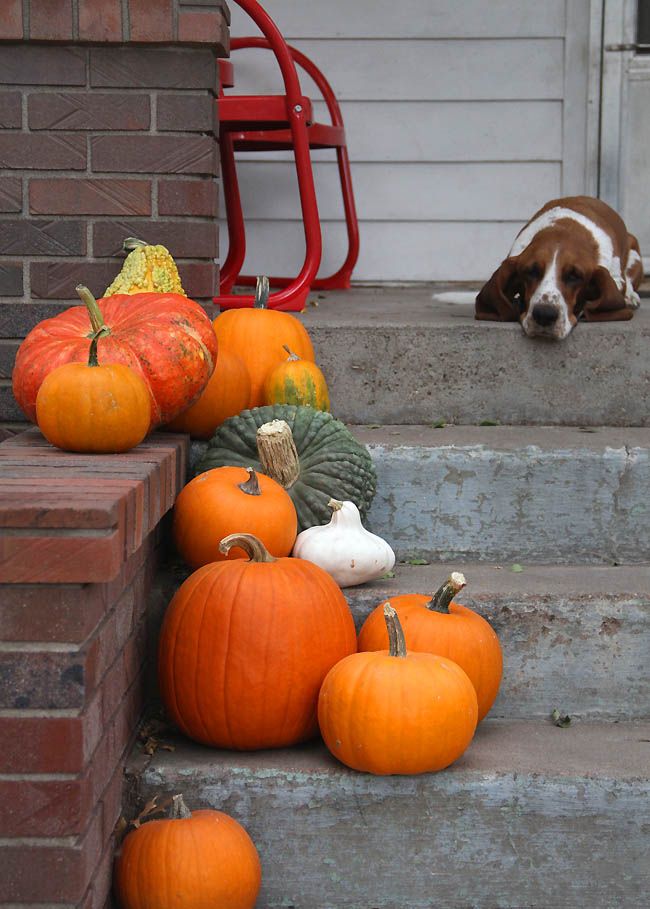 We have at least 15 or so more that are about ready to cut.
And I love it!
There are never enough pumpkins to me.
The lady at the Farmer's Market told me that at the end of the season I can gather the seeds from all the heirloom ones and grow them ourselves next year.
So hopefully next year we'll have an even better variety!
p.s. Lilo felt like she's not getting enough blog time lately.